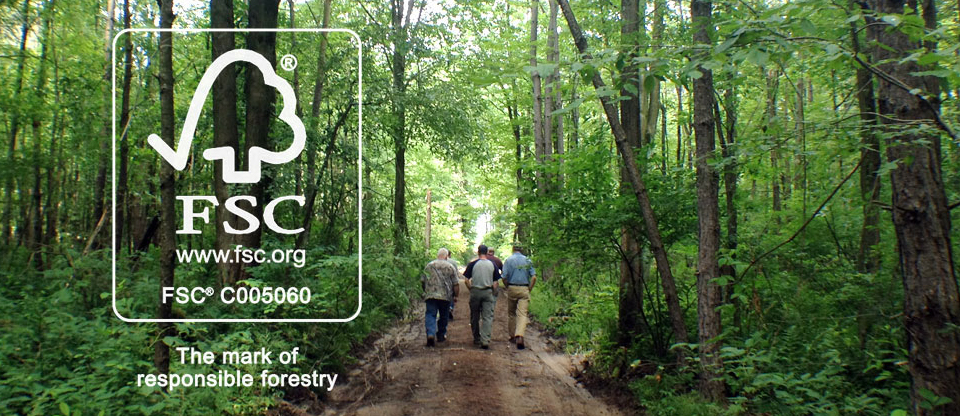 Sustainability is extremely important in the modern world. Trees are vital the continuation of life on earth so ensuring no timber is wasted is important. Combining veneers with solid wood makes sense.
How to choose environmentally friendly furniture
Furniture bearing the FSC logo indicates timber and the veneers have been sourced from forests and plantations that have been managed according to environmentally friendly criteria. New trees have been planted to replace those that have been cut down to provide the furniture.
However, some trees are rarer than others, and may grow much more slowly. This means that the wood is more expensive. Ebony is a beautiful dark brown, almost black wood, but trees are slow to grow. Manufacturing furniture solely out of ebony is not cost effective. For such woods, the alternative is to use a veneer.
What is a Veneer?
Veneers are composed of a very thin layer of timber cut in different ways from the timber log to create varying types of grain, some showing knots others showing growth rings. The majority of timber veneers are around 3mm thick. To create a veneer, the timber is cut into very thin slices and fixed to solid wood such as Pine, Oak, Ash, Larch or Wenge.

The strips of veneer pattern matched, perhaps with a mirror image, or slip matched. All kinds of colour shades can be created including reds and yellows. Narrow strips of veneer are used around the edges of furniture to create a nice finish. A key advantage to this technique is that there is no waste involved. All the wood from a timber log is used. High quality veneers such as those sourced from Decopanel can even be used to create curved surfaces.
Technical specifications are now very high, involving glues that are not based on formhaldehyde. Thick veneers can be treated almost like solid wood, coping with sandblasting and even scratches can be removed. Veneers can be UV lacquered to protect the surface against damage or stains. This process oils the surface giving a very natural, warm appearance. It has enabled designers to use veneers in ever more innovative ways to make impressive items of furniture such as wrapping veneer cherry wood moulds to the top of granite columns at the Heaven Bent Ranch, Colorado.
Sustainability
This is a very sustainable option. It provides the consumer with the option of buying furniture made from very beautiful woods at affordable prices, yet without cutting down too many trees. Using a veneer involves using less wood. The amount of veneered wood needed to cover one side of a piece of furniture is far less than if used as solid wood. This makes the available quantities of a specific type of wood go much further.

Recycling wood is another option. Decospan upcycles reclaimed wood by turning them into veneers. Oak railway trucks have become unique oak vintage veneers possessing an instant, authentic aged appearance perfect for furniture.
Proven Techniques
| | |
| --- | --- |
| | Using veneers in furniture has a long history. It is a proven technique that has been used for centuries as it dates back to the ancient Egyptian civilisations. Veneered furniture can be found in great houses, castles and manors worldwide as it has been used by top furniture manufacturers throughout history. |
Perfect Choice
Wood is a naturally sustainable product as it has less impact on energy, air and water pollution and creates far less waste product. Incorporating veneers with solid wood is a sustainable option. The resultant furniture can look extremely stunning as it opens up a wider range of colours and shades when manufacturing products.

Sustainable and beautiful, veneered solid wood furniture is an ideal choice for people wishing to choose unique, environmentally friendly furniture for their home.