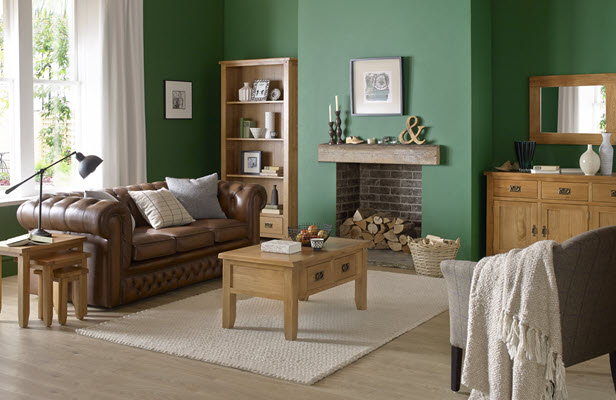 Your oak furniture is built to last and look good and, thanks to the natural beauty of the grain, it's easy to enhance its comfort with any style of soft furnishing accessory you like. Let's take a look at fabrics for cushions and throws in this year's trending fabrics.
On trend colours for your home furnishings
Almost everyone, including Vogue, says that green is big this year, as are tropical prints. Very dark inky blue is also a favourite for walls this season, especially matched with brilliant white woodwork and accessories.
Speaking of accessories, many home décor experts talk about metallics, especially copper, being the epitome of the must-have when you're buying a table lamp, so for some individuality why not hack the trend and choose shiny fabrics for your cushions and throws.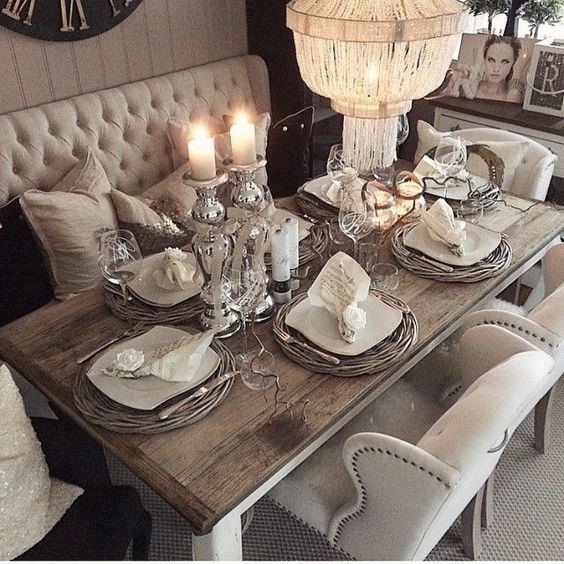 If you're a dedicated follower of fashion and like to experiment too, mixing prints and designs in any colour is in too, in particular petite floral designs. Even if you're a novice at matching up different prints within the same room, don't worry: being adventurous seems to be the idea. Oak furniture that has a warm, wax-lacquered grain like the Eklund Oak range looks good matched with almost anything, from plain to patterned and floral.
Throws generally tend to be rectangular, with the largest types you can lose yourself in coming in at around 2m in length (good for keeping handy on cooler autumn nights). On the other hand, cushions come in a whole range of shapes and sizes. Novelty shapes like donuts and hearts are fun for kids. Traditional styles like squares and bolsters (the long cylindrical shapes) look classy and, more often then not, are the most comfortable and will probably look better for longer.
If you like to make your own covers and throws and have spare fabric, you might make matching table mats and runners, cushions for your dining chairs, or cover a footstool.
For comfort and sheer indulgence, faux fur will always be best. It never seems to go out of fashion either and it's available in all colours, pile types and designs – including animal prints (which also never seems to lose popularity). Fur and fleecy throws are very Hygge, which some designers are suggesting is very much last year. But if you really want luxury you might choose velvet, which is another timeless classic and a perfect accompaniment to the grandeur of oak furniture.