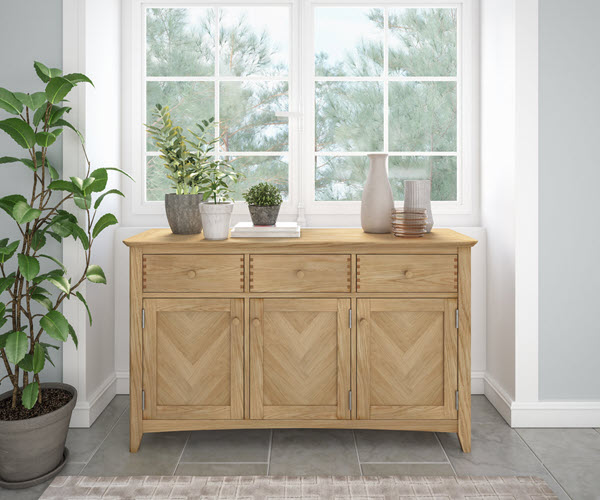 If you're not jetting off to exotic climes this summer holiday (or you're just yearning to go back), don't worry. The biggest interior trend to hit the high street this season brings you a rainforest full of lush greens and tropical prints, so you can transform any corner of your own home into an island paradise with ease.
Bold Naturals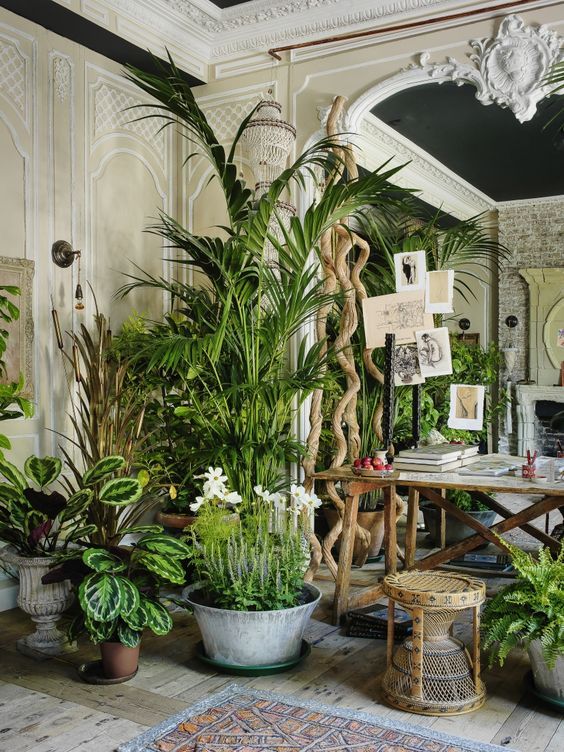 The tropical botanical look is bold but surprisingly easy to live with because of its natural palette of whites, creams, greys and beiges offset by plenty of verdant greens.
Dress your room your way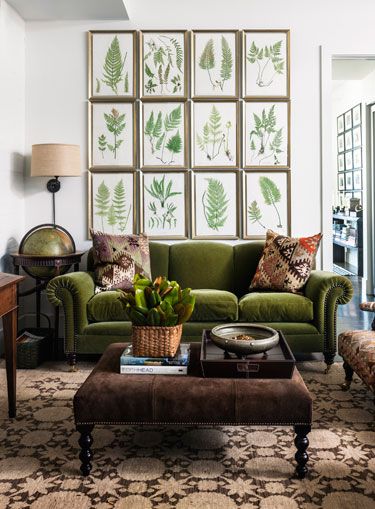 Getting the look is all about introducing nature and natural materials to your room. As with all trends, you can introduce as much, or as little, as you like. Even the subtle introduction of some classic botanical prints on the wall or some elegant, green-toned glassware filled with an opulent leafy display will give your room an instant, on-trend lift. Or go all out and with an artfully co-ordinated room featuring bold planting, bright cushions, textiles and co-ordinating richly toned natural wooden furniture.
Walls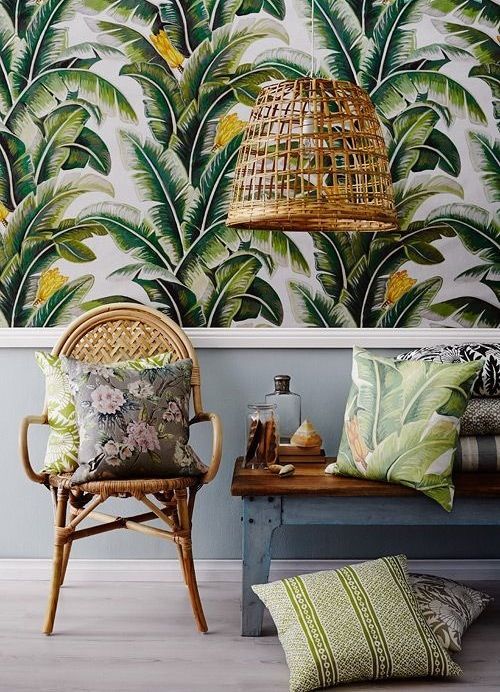 If you're feeling brave, dark walls give a sophisticated twist to the trend or crisp whites and greys keep the look light and elegant. You could even treat your walls to some tropical style with wallpaper featuring palm or banana leaves, like the classic Martinique print. If your rooms are smaller, or you want to create a focal point, opt to cover just one wall to avoid the look becoming too overbearing, or even frame smaller rectangles of wallpaper as an inexpensive artwork.
Cushions and textiles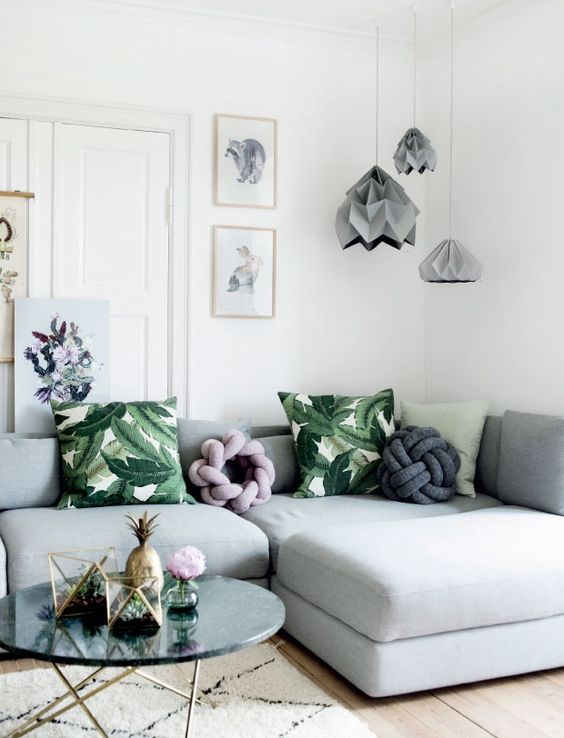 Cushions and textiles are a fun and easy way to introduce the tropical look to your living space. They can instantly enliven a neutral sofa, and help achieve the look at a relatively low cost. Choose from green fern and palm prints or add even more drama and colour with the introduction of playful toucans or flamingos.
Tropical planting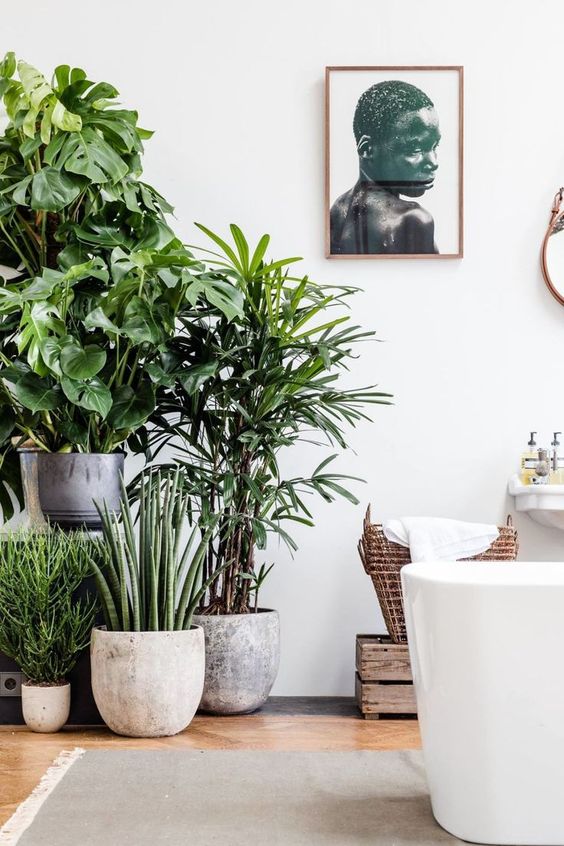 Bold ferns, palms, and succulents all add a welcome shot of natural green and make a strong statement with their architectural lines. Place them in opulent copper or gold planters, or opt for monochrome white, grey or black ceramic. Decorative planters not only add to the completed look but are also a practical way to avoid water damage to your floors or furniture.
Fake it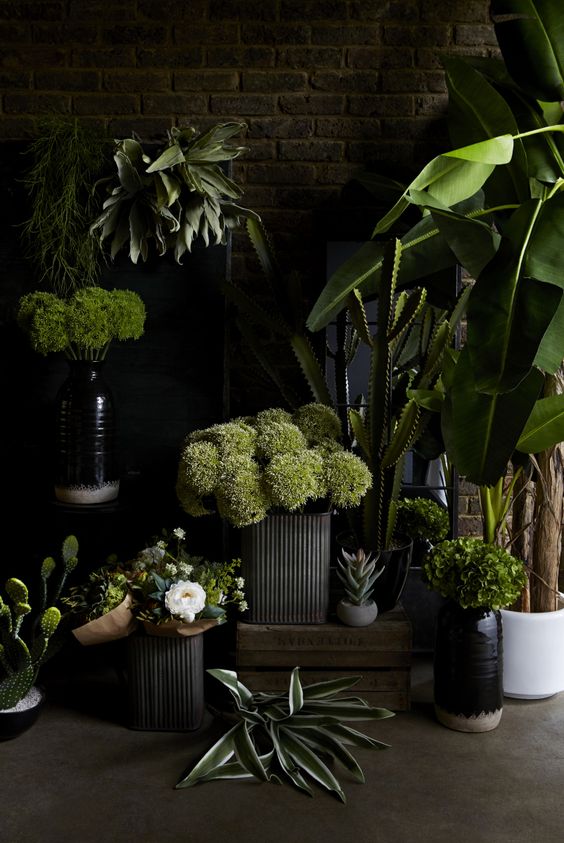 If the idea of caring for a living plant brings you out in a cold sweat, don't worry. Fake plants have come a long way from the scratchy plastic and nylon roses of the past. Today's faux plants need no water or special care, other than the odd dusting, and look amazingly realistic – some might say even more real than the real thing!
Keep it natural
Using natural wood for pieces of furniture is key to achieving a harmonious look. The exotic hardwood Sheesham (also known as Indian Rosewood) is tough and beautiful and instantly injects a deluxe feel to any living space. The distinctive graining is a feature of this precious and durable wood, which has a rich colour and has been used for centuries in exclusive homes in India and Iran.
Colonial chic
Handcrafted to bring classic colonial elegance to any modern or traditional home, the Jali Sheesham range has been skilfully made in India to last and features ornate wrought-iron work that looks like it's just been taken from a Maharaja's palace.
Timeless, contemporary style
Or pair your tropical room accents with the timeless Scandinavian-inspired, Danbury Oak, which features delicately tapering legs and uncluttered lines.
Ultra-modern
For interiors with an uncompromisingly modern style, Cube Sheesham completes the look. The richly grained Sheesham wood balances the square designer styling for a modernist flair that will endure for years to come.
Quirky accessories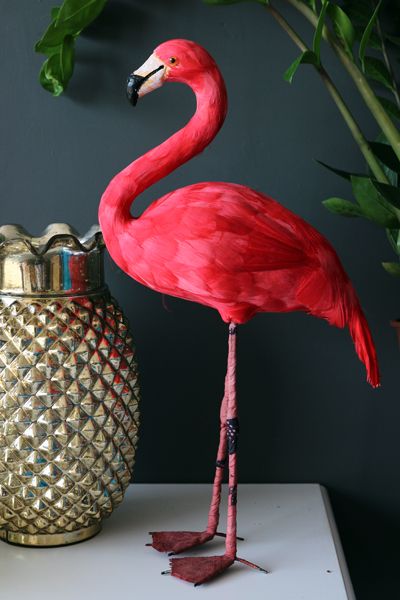 Add some easy drama to your space with the introduction of striking accessories. From gold pineapple lamp bases to faux taxidermy birds, a few carefully chosen accessories gracing your side table can add a more personal touch to your room's style and provide an interesting talking point.
With the introduction of a few key pieces that celebrate nature in all its glory, you can recreate your own flourishing, green paradise in your home that you'll continue to enjoy long after the heady days of summer have past. For more inspiration, take a look at our ranges of exotic Sheesham furniture.