Your hallway is arguably the most important room in your home. It's the first room that people will see and it's your chance to make a good first impression! The hallway isn't just a functional space, it's a room with its own personality. Who ever said that hallways have to be utilitarian and purely functional? Just because a hallway is a space that you tend to pass through doesn't mean that it can't be an inviting space with character and warmth.
We all tend to put so much thought into planning the other rooms of our homes, so why not spend a bit more time planning your hallway, too?
Make The Most Of Features
If you're lucky enough to have period features like high ceilings with delicate plasterwork, a beautiful stained glass window or gorgeous wood panelling it's a good idea to make the most of them. Keeping everything clean and simple will accentuate the features and help create a stylish entry.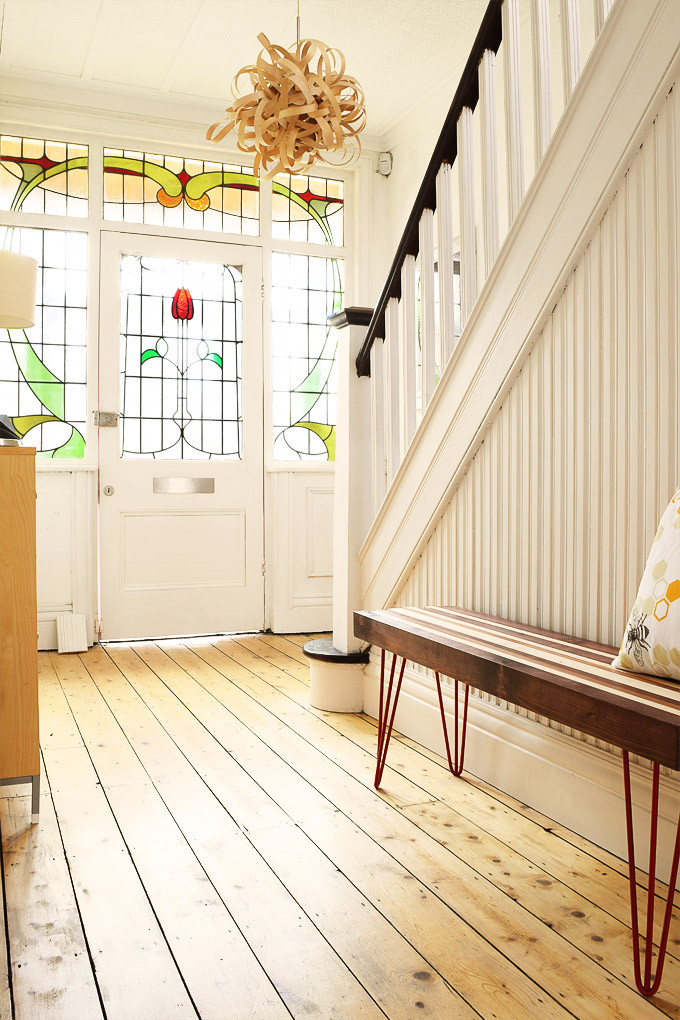 Add Interest
Don't worry if you don't have any period features, you can still add personality to your space. Consider adding some character by adding wallpaper or a splash of colour.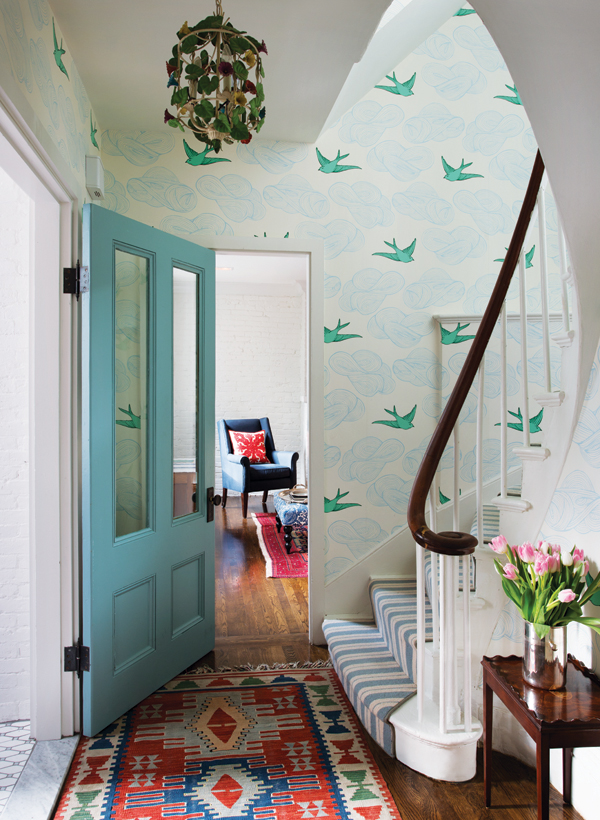 Painting a wall, a piece of furniture or even your stairs a bright colour is also an easy, cheap and instant way to add some fun personality to your room.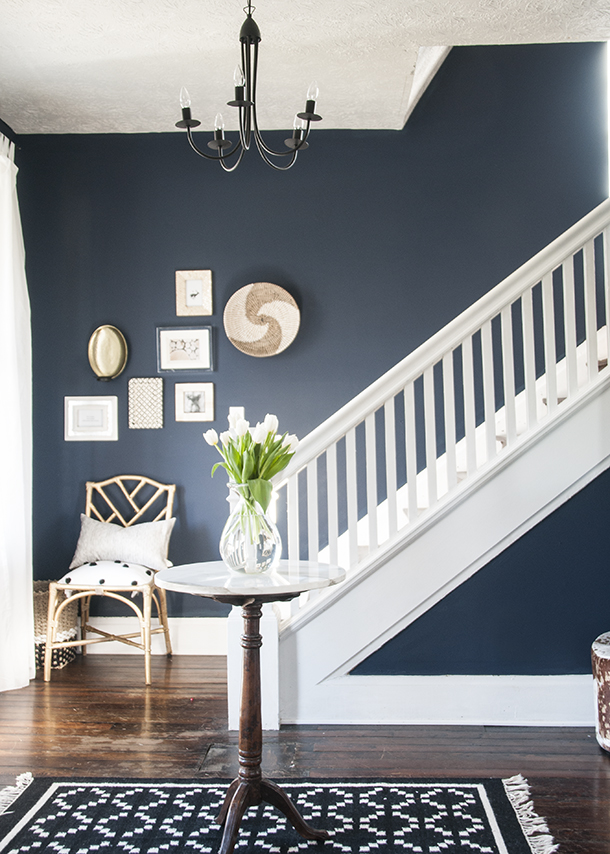 Just remember to coordinate the overall colour with the other rooms leading off it and try to minimise too many clashing colours for a coherent feel.
Somewhere to Sit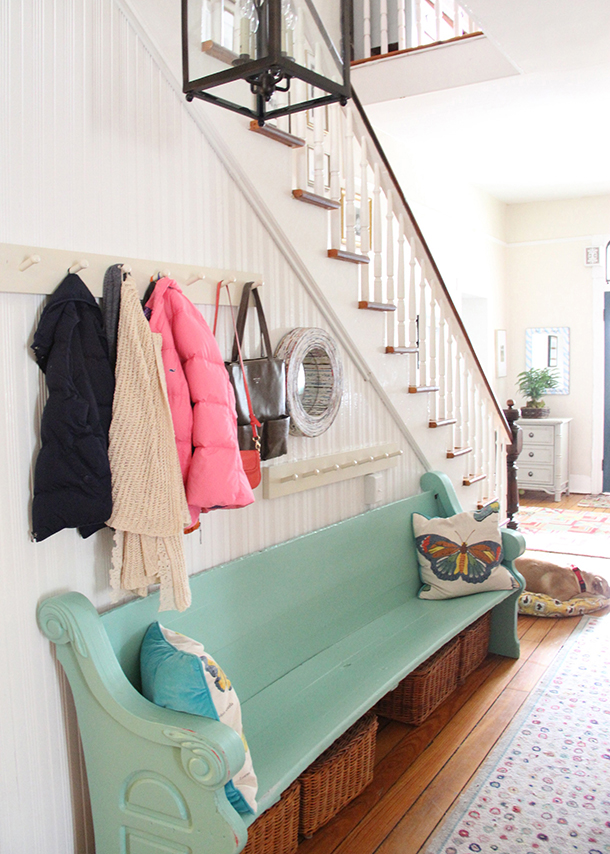 If you have the space think about adding somewhere to sit while you are putting on your shoes. A chair, a small bench or a storage box with a cushion would all work well and will make the space feel more lived in.
Floors
Inevitably the floors in your hallway will get a lot of wear and tear. A hard wearing floor like a tiled floor or a wooden floor is a must. They're easy to keep clean and will last much longer than a carpet.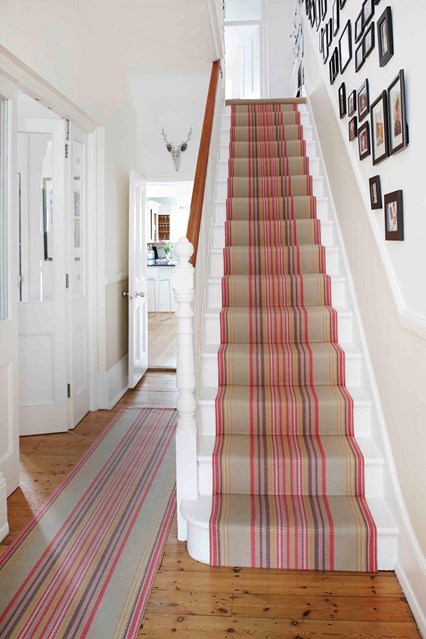 Adding a runner or a rug is great way of adding some texture, warmth and personality to the entry while still keeping everything easy to maintain.
Storage
Storage is important to get right in a hallway. Shoes, coats, scarfs, hats bags - the list of things that live in your hallway is seemingly endless.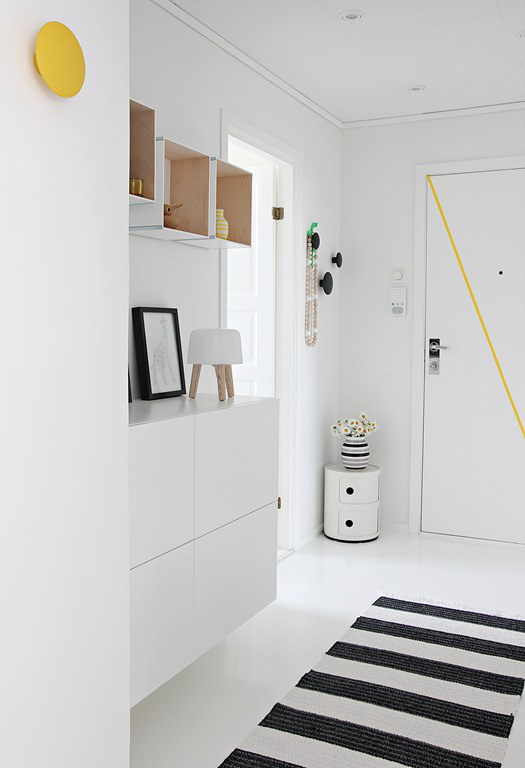 If you don't have much space consider using baskets to store the smaller items. It's a great way of keeping things together in one place but still looking stylish and tidy. No one wants to come home and open the door to a messy room!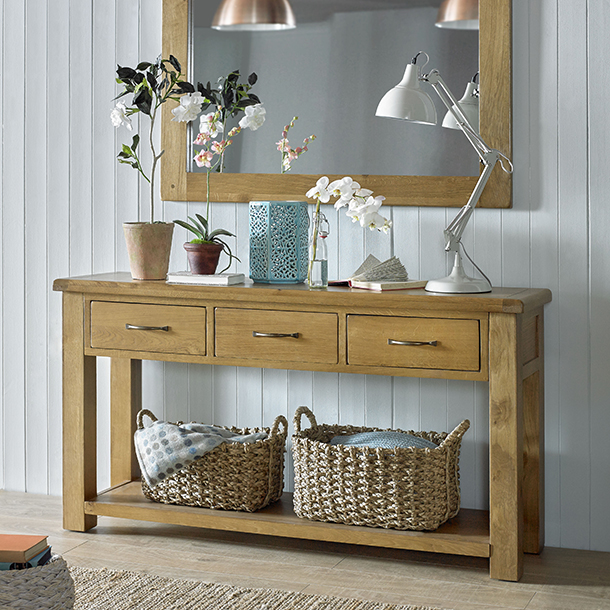 Also think about going vertical and adding shelves and wall hooks.
Adding clever and functional storage is a great way to make the most of the space and keep on top clutter.
Lighting
If you don't have a lot of space, think about adding a statement with some lighting. Having good lighting is always important, but it's also a great way of introducing warmth and personality.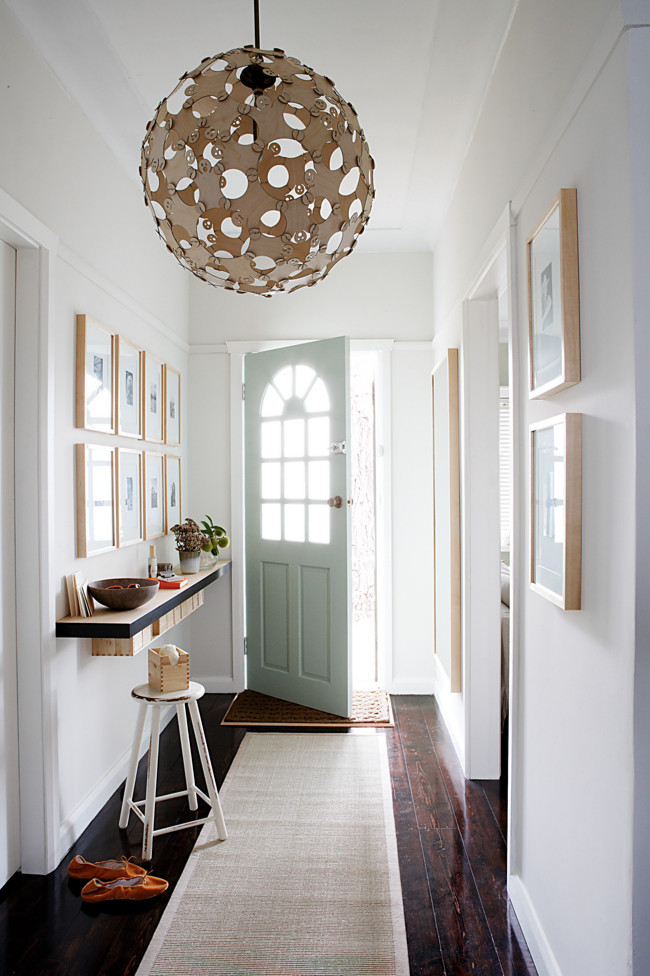 Consider adding a table light that you leave on in the evenings (with an energy saving bulb of course). Having a hallway with a dimmed light and a relaxing atmosphere is welcoming when you go from room to room.
Art, Mirrors & Soft Furnishings
Don't forget your walls. A hallway is a great place to display mementos and artwork. Personal photos will instantly make your hallway more inviting and will make guest want to take in the space instead of just using it as way to get from one room to another.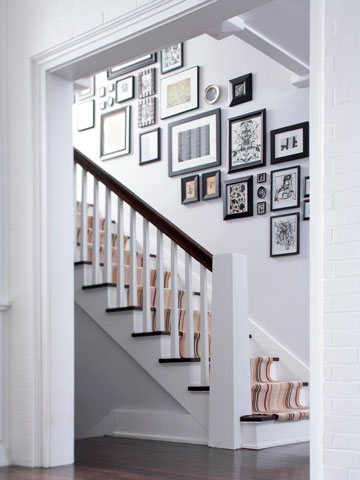 Adding soft furnishings like a cushion to the bench or chair will instantly make the space more inviting and cosy. Mirrors will reflect the light and make the space feel bigger.
Little House On The Corner / Boston Magazin / Earnest Home co / My Old Country House / House And Garden / Nordic Leaves / Quercus Living / Home Life / BHG