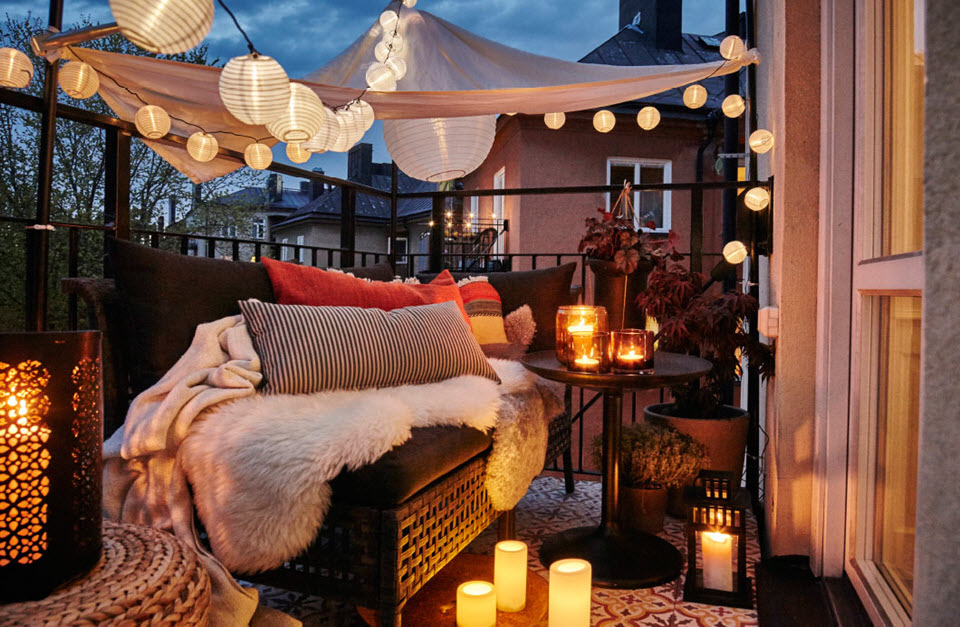 Now that nights are growing shorter and the days are growing longer, it's the time of year when we all get excited about spending more time enjoying the outdoors. Planning the perfect summer entertaining area can seem daunting, but luckily you don't need much to create a lovely outdoor space to enjoy all summer long - the key is to keep it casual.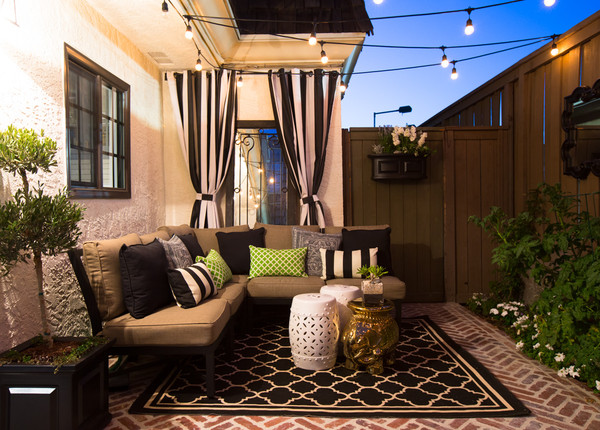 Comfortable seating is a must for creating a space where you'll want to spend time. Make sure to choose durable outdoor furniture that can stay outside in all weather and choose cushions and fabrics that are hard-wearing and can be washed.
Other great and less formal seating alternatives are picnic blankets and hammocks. Picnic blankets are especially useful if you suddenly find yourself with more guests than seats as they can quickly be dotted around the garden for some additional and casual areas to sit and relax.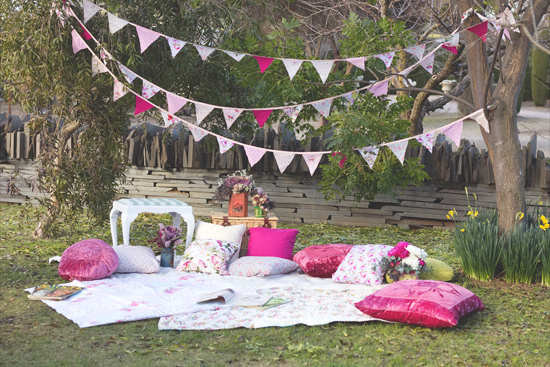 Ideally, you'll have everything in easy reach and ready to take outside for the days when the sun is out without having to spend time looking for everything. A weather proof storage box to store cushions and other soft furnishings is an ideal solution for keeping everything in one place.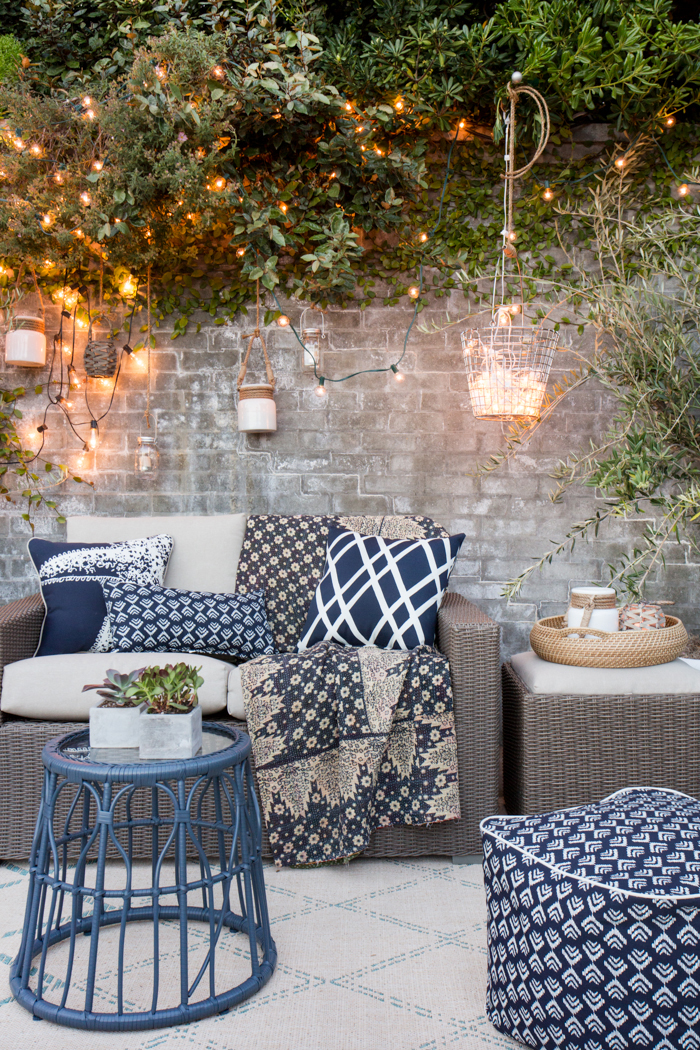 Create somewhere that's comfortable, somewhere to relax and somewhere to cuddle up under a blanket on those chilly summer evenings. Adding cushions, throws and even an outdoor rug is something that will quickly and easily make your outdoor space more welcoming.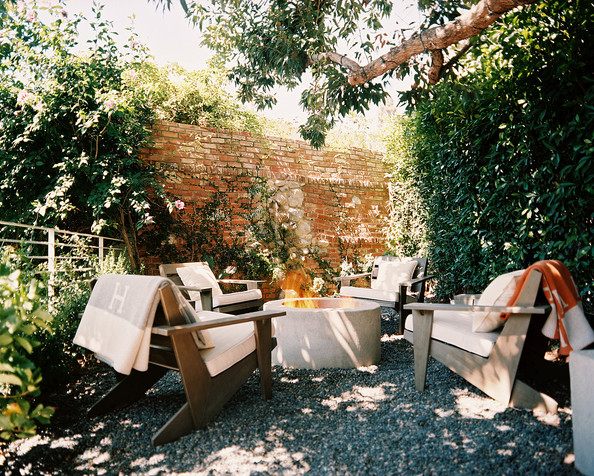 To make your summer entertaining area feel even more inviting think about adding a fire pit. A fire pit is a great focal point for an outdoor entertaining area as well as being practical, too! There's also something about a log fire that's both romantic and cosy. It'll give you an instant wow-factor as well as some much-needed warmth on a chilly summers evening.
As well as some warmth, a fire pit will also introduce a lovely soft glow of light but don't stop there. Add tea lights, lanterns, torches, candles, hurricane lamps and festoon lights. More is more when it comes to garden lighting and a mixture of different light sources and candles will all help create a cosy, relaxed and welcoming atmosphere.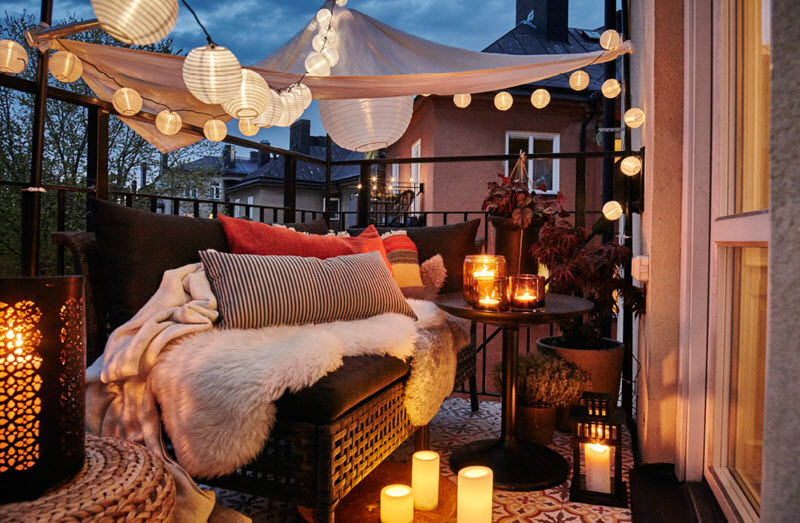 It doesn't matter if you have a huge garden or a tiny balcony, plants are a must for any outdoor space. Introducing some lush greenery will instantly make a space feel more alive and vibrant. There is an almost endless list of plants to choose from and if you don't have much space there are amazing vertical gardens that will give a luxurious and plant filled feel without taking up too much space.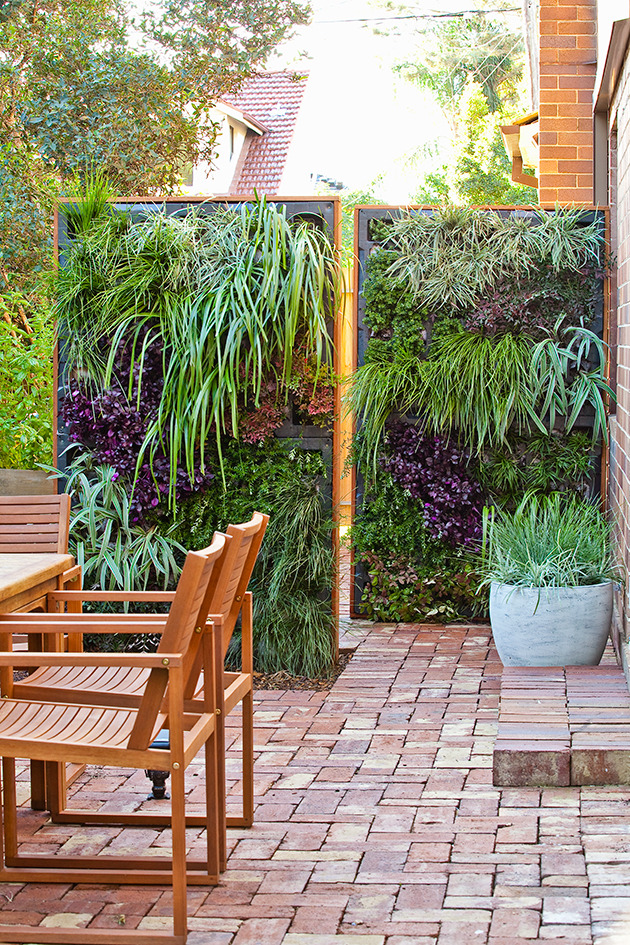 You don't need a huge garden to be able to create an inviting entertaining area. A couple of chairs on a small balcony or even just a comfortable and cosy area next to an open window can connect inside and outside and be a perfect summer entertaining area.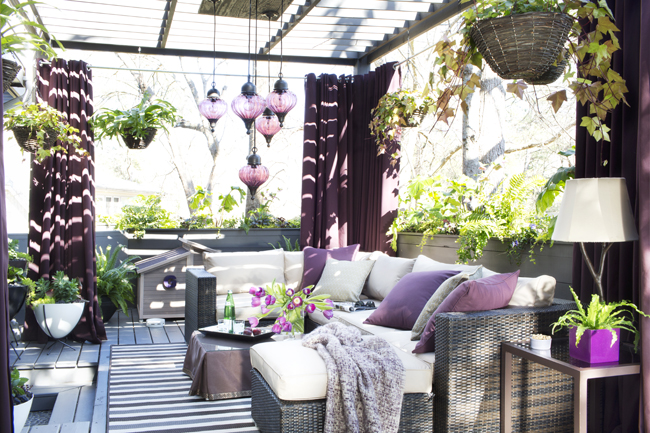 There's no need to plan anything too complicated. Have things ready to go. Keep things relaxed and fuss-free so that it's easy to enjoy the sunshine, summer parties and spontaneous get-togethers.
Lonny / Polka Dot Bride / Emily Henderson / Lonny / Ikea / Better Homes & Gardens / Hayneedle