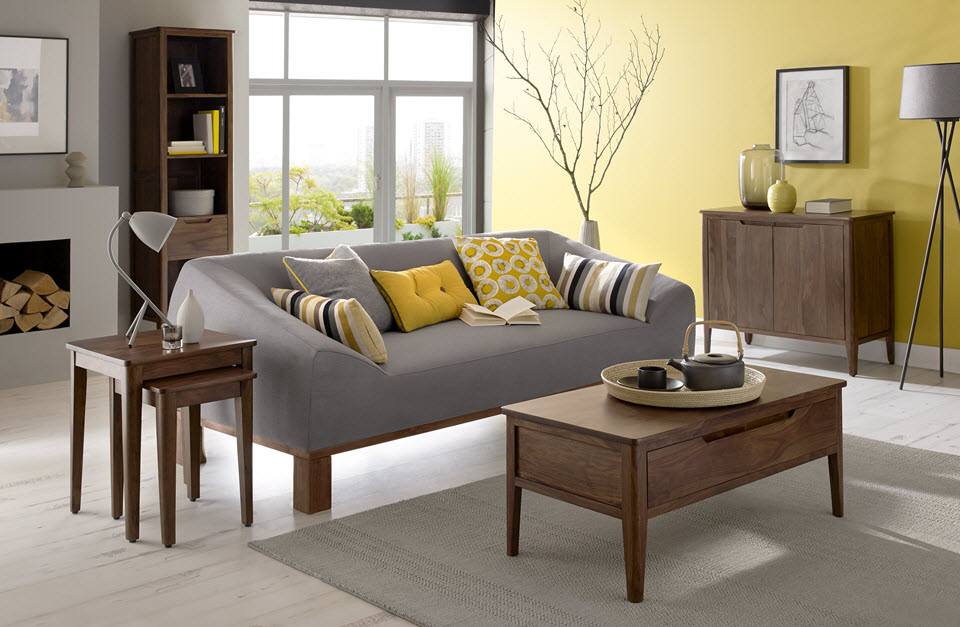 Coffee tables can complete the design of a living room. We will give you all our tips on how to design your coffee table with flair, style and function. Decorating your coffee table is only a small space to work yet and should be decorated with careful consideration.
Storage Coffee Table
A storage coffee table is extremely important for odd bits that may lie around the house, it can hold magazines, dvd's, books and objects that you don't necessarily want on show. We have a range of storage coffee tables available, such as our Cube Sheesham Long John Coffee Table . If you have a coffee table with a storage bench underneath then use vintage storage boxes to hold your items that you want to keep out of sight.
Magazines are a great addition
Magazines and books are a simple and effective addition to any coffee table. Your guests will have something to flick through and it also gives a welcoming look to your room. Create various heights with stacks of magazines and a couple of books, teamed with a plant will add more visual interest for your guests.
Add Accents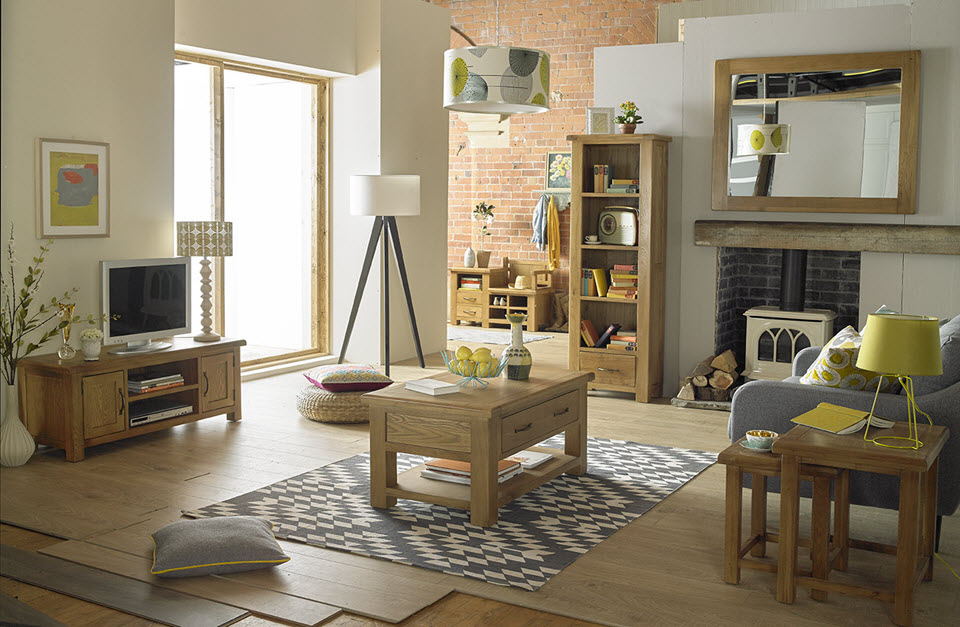 Real plants are a refreshing addition to any room, they keep the decoration looking fresh and give off a lovely scent. Try to refresh your flowers or plants once a week or month to keep the scene. You could hold them in a glass vase, wooden bowl or various bottles to set the scene in your own style.
Use different materials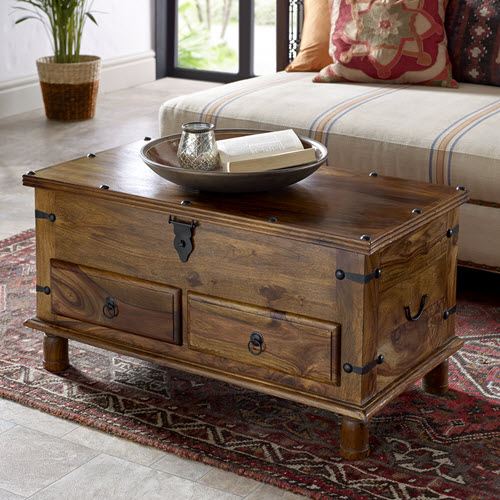 Different materials which wouldn't necessarily match such as rustic wood and metals work brilliantly and the clash of texture create a stunning, eye-catching centrepiece. Feel free to combine two or three different distinct textures to complement each other.
Surface space
Trays are an extremely popular addition to coffee tables as they limit the amount of space you use for decorating, whilst leaving the correct amount of space for cups, plates and various usable objects. Trays give a clean, organised feel to the coffee table whilst looking great!
If you'd like more hints and tips on how to create more storage space in your home, visit our website.