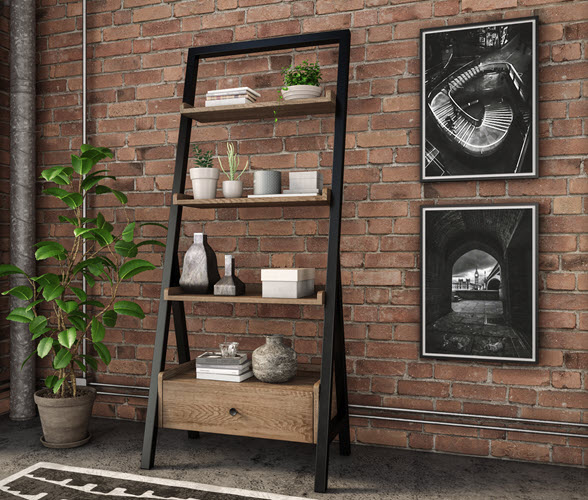 Do you like a tidy bookshelf – or would a casual look suit you more? If an organised A-Z of authors and titles turns you cold, here are some tips on how to create an artistic ambiance in your living room.
Choose your books well
Solid, well-built oak furniture is classy so you can afford to let your imagination roam without it looking messy. Choose shabby second hand books, pristine special editions and copies signed by the author. Choose books you love – from Pride and Prejudice to Game of Thrones. It's okay to have an eclectic mix, so these two genres would be great placed side by side. And here's a secret – we all have impressive books on our shelves we've never opened. If you want your friends to think you're well-read, stock up on some pre-owned classics!
Arrange in blocks, both vertically and horizontally. You might even lay a couple on top here and there, within easy reach if you get a quiet half-hour to yourself. An alternative way to arrange your books is to colour-code them so your shelves look like a rainbow.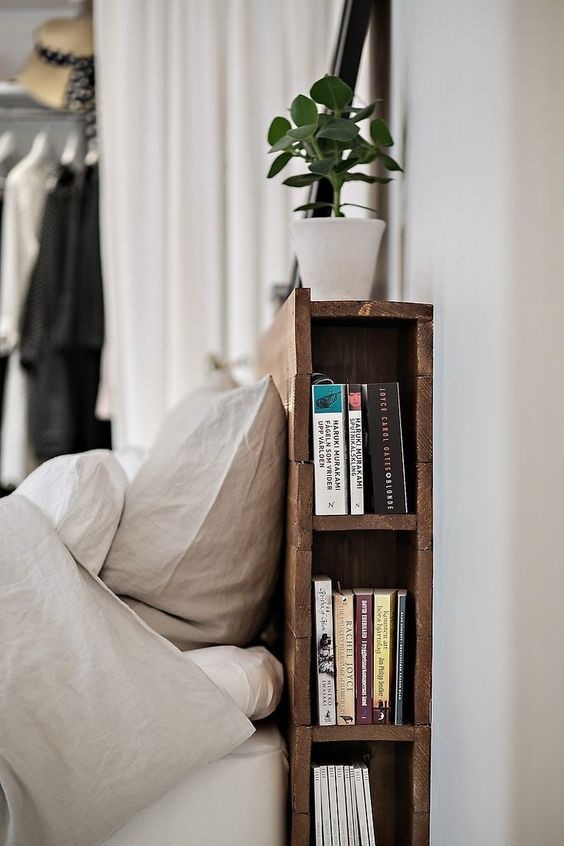 Select ornaments, accessories and lighting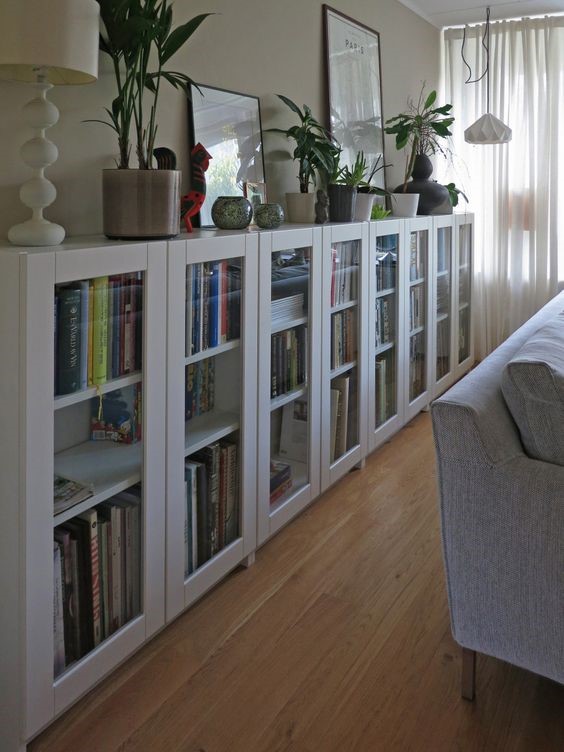 If your bookshelf is a from a Scandinavian oak furniture range, you might consider creating a hygge look with your accessories. Hygge is a Danish trend that exudes timelessness, comfort and style. To achieve this look, choose natural materials (no plastics), a muted colour palette and retro or reproduction items. As well as hygge, other on-trend accessories this year include climbing plants and butterflies.
Try softening the sharp edges made by your shelves and books by butting other items up to them: a soft toy from your childhood, a curved photo frame, a bowl of dried roseheads or a candle enclosed in a lantern. Speaking of lighting, if you don't like the thought of using candles near your precious books, there are many different types of electric or battery-powered lights you can choose from. Try strings of tiny LED lights, which you can stretch across the shelves, lay on top of the books themselves, or clustered in a glass vase. These pretty and powerful points of light will create interesting shadows and patterns on the wood grain of your oak furniture and on your books.
Minimise The Dust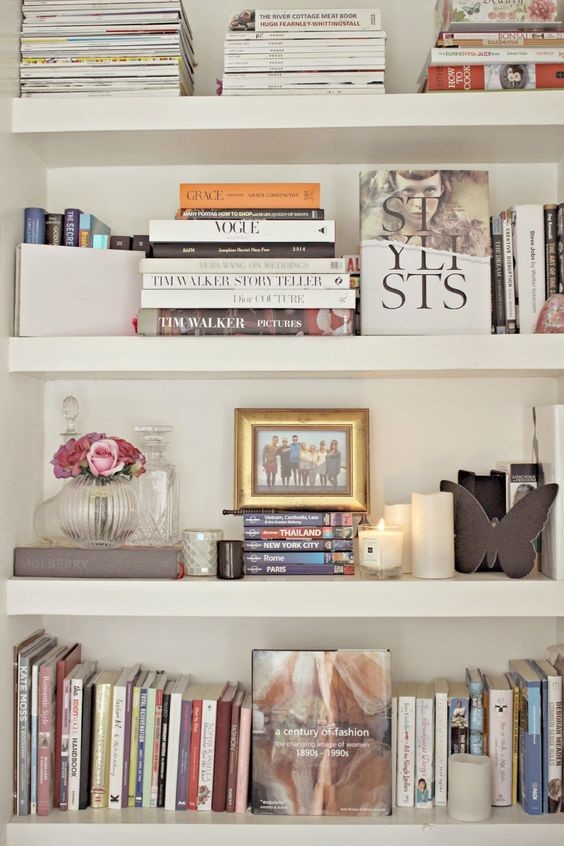 One potential downside of a creative, loosely organised bookshelf is keeping it clean. Some oak furniture ranges include bookshelves with glass-fronted doors. These will keep the majority of dust out for longer, as well as keeping sticky fingers off your books and ornaments. Glass doors can also help to frame the look you've created. Take a look at this example, a Hayman oak glazed bookshelf, which also has a handy under-drawer (ideal for storing game controllers, remote controls and spare batteries).
If you don't mind an open shelf, the best way to keep it clean is to dust lightly on a weekly basis. If you keep on top of the dust, you'll only have to empty the shelves for a full wipe-down every couple of months. A feather duster or microfibre cloth will be gentle on your oak furniture, your books and your ornaments.
Ultimately, while oak furniture has plenty of personality, it also has the ability to be whatever you want it to be. So whether you choose a bookshelf that is long, narrow, tall or small, it's the ideal blank canvas to let your imagination run wild. What do you think you could do with these bookshelves?