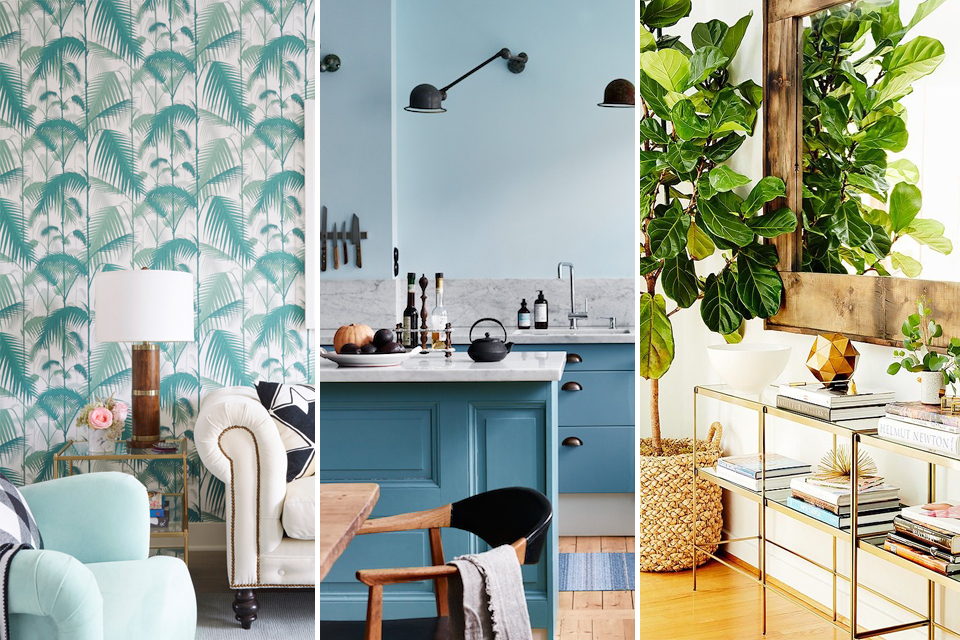 The clouds are finally parting and the sun is shining so of course, it's time to pull out those lighter jackets and put away our heavy winter coats and boots. While we may be familiar with swapping our winter wardrobes at this time of year, it's not just our closets that need a bit of a refresh. Our homes should also transition and change with the seasons to make the most of the coming dose of sunshine and warmth.
Of course, I'm not encouraging you to completely redecorate every 3 months – that would be impractical as well as get rather expensive! But visually lightening our spaces doesn't actually have to mean spending a lot of money and with a few simple ideas and some furnishings that do the hard work for you, your home can feel as fresh and new as those spring buds outside your window!
Spring Clean
I don't know about you but once I start seeing my home in beams of sunlight, I also tend to notice with horror where I've failed to dust! When it's darker, we may not be able to easily see where dirt or dust has settled but in the bright light of a higher sun, your home may not be as clean as you think! So it's time to give your home a good deep spring clean, taking time to tackle all those little areas that may have been neglected. It's not just under furniture or along the skirting boards that will need some attention – make sure you thoroughly clean your windows (inside and out) to ensure you take advantage of all that extra daylight! You may just notice that your home will look brighter and fresher without changing a thing!
Get Organised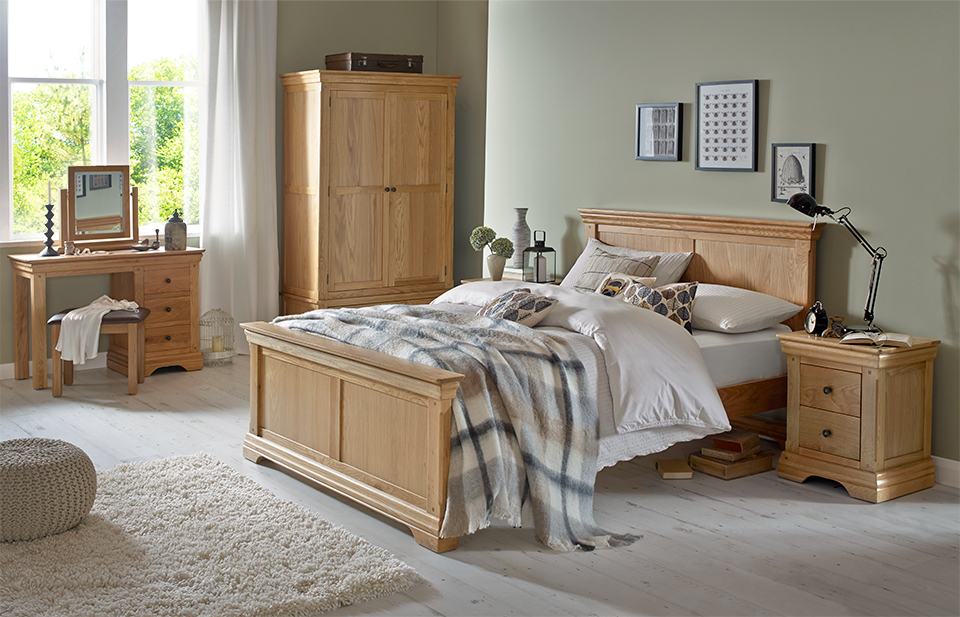 With winter, it's easy to collect lots of additional items with the subconscious instinct that we need to build our 'nest' to keep warm. You may have found that your collections of things like cushions and throws and additional bedding is starting to get a little out of hand. Or perhaps your kids' have received lots of new things from the family over Christmas to the point where you think their toys may be breeding! It's time to consider a little additional storage for your needs. If your storage is inadequate, consider looking into practical solutions that look great as well. Our Constance Oak Range not only looks great with its natural oak finish and works just as hard to store everything away and out of sight!
Strip Back On Clutter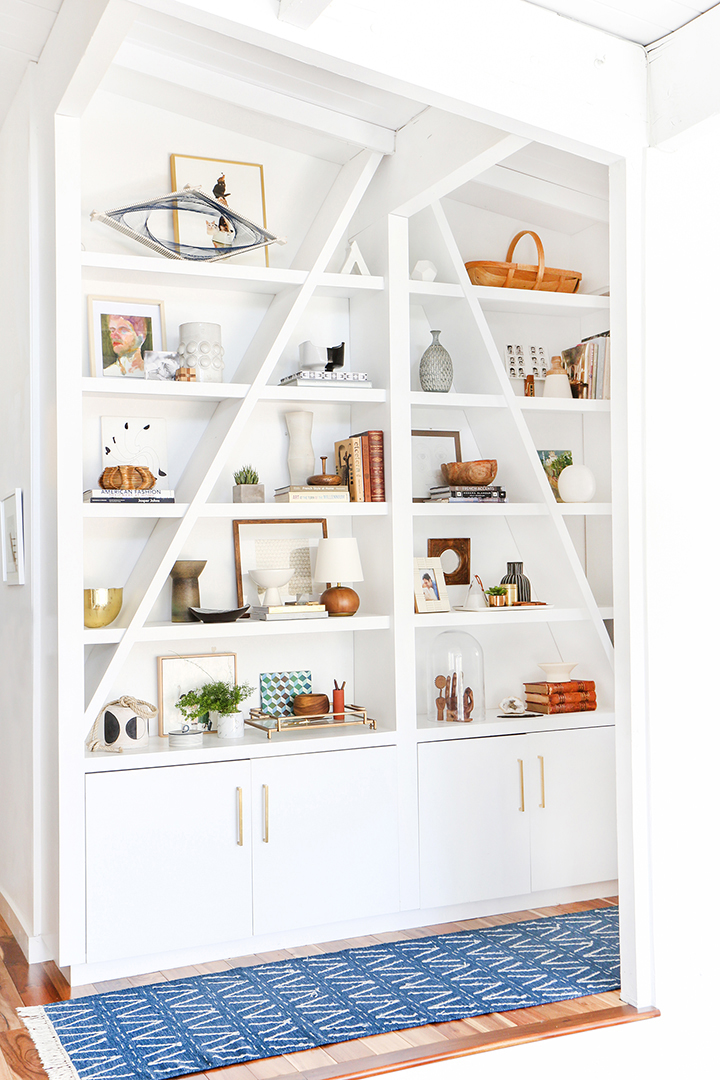 As a self-confessed 'maximalist', I do love to display treasured objects around my home. Accessories add life and personality to a space and create a sense of home. But if your beloved collections have started spilling onto every surface of the house and your bookcases and shelves are bursting at the seams, then perhaps it's time to clear out the clutter to let those items you love the most shine. Consider editing your accessories and packing them away for safe keeping for the next time you want to do a little refresh. For those things that no longer excite you or don't work with your chosen style, consider donating them or selling them so that someone else might enjoy them.
Swap out Your Textiles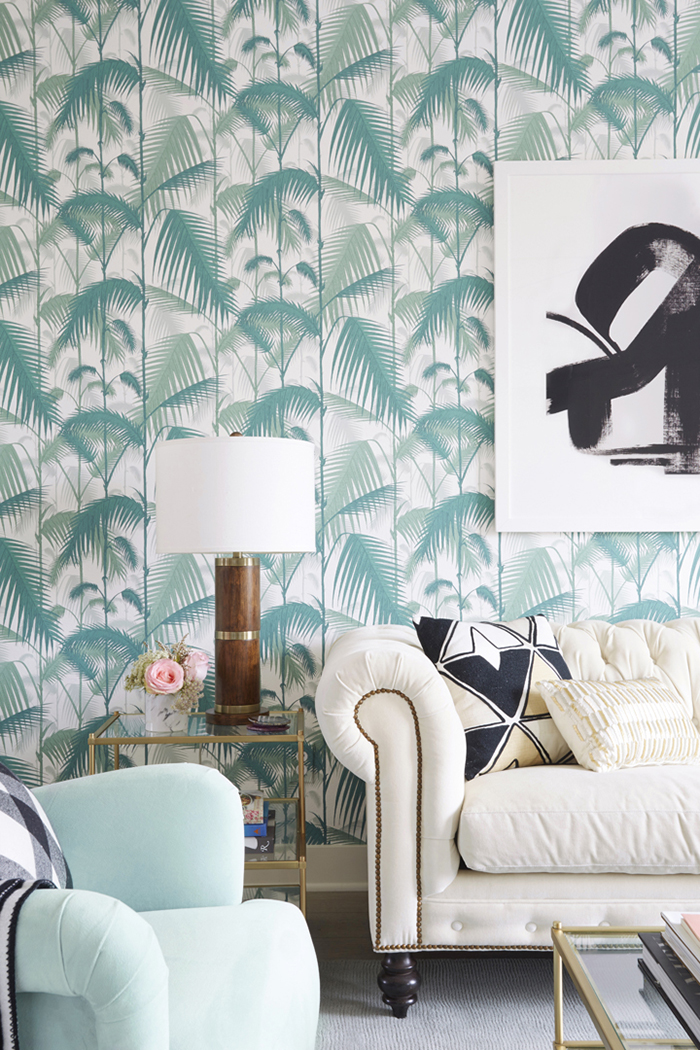 With Spring nearly here, it's time to lose the heavier fabrics of winter. Thick knits, velvet and anything heavily embellished is wonderful in Winter but for Spring, it's time to start looking at lighter, fresher fabrics like cottons and linens in lighter colour palettes. Swap out the heavily lined curtains for voiles and remove the additional throw from the bedding. If you don't need 12 cushions on your sofa (and really, no one does), edit that collection to just a few that you love. Removing those additional layers and bringing in paler shades like white, light greys and soft pastel colours will immediately give your space an airier Spring look.
Add in Some Greenery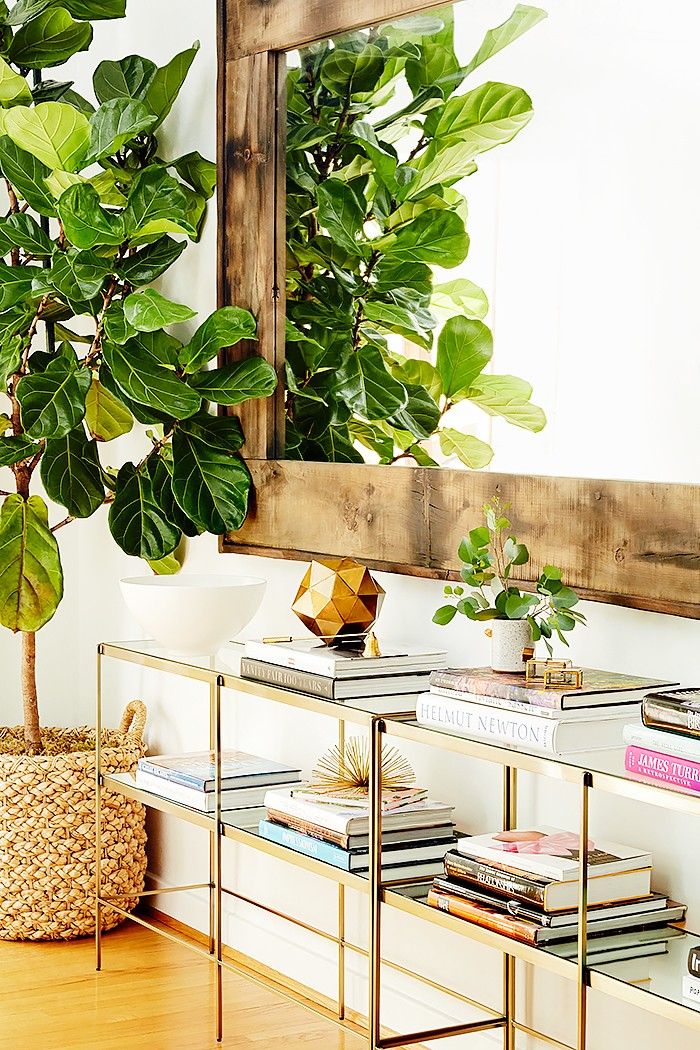 Finally, one of the loveliest things about this season is that nature begins to wake up and with that, the world becomes awash with green. Consider bringing the outdoors in with some houseplants or cut flowers. With the trend for houseplants growing only stronger, it's time to let go of the idea that we have a black thumb and bring in some hardy varieties that anyone can take care of. Consider succulents, cacti or air plants if you are wary as they hardly need watering. If you are a little more confident, consider larger leaf varieties like Peace Lillies, Snake plants or Monstera Deliciosa which bring a beautiful organic feel to any space.
Image sources: Idha Lindhag for My Scandinavian Home / Quercus Living Constance Oak / Emily Henderson / Emily Henderson / Chris Patey for My Domaine