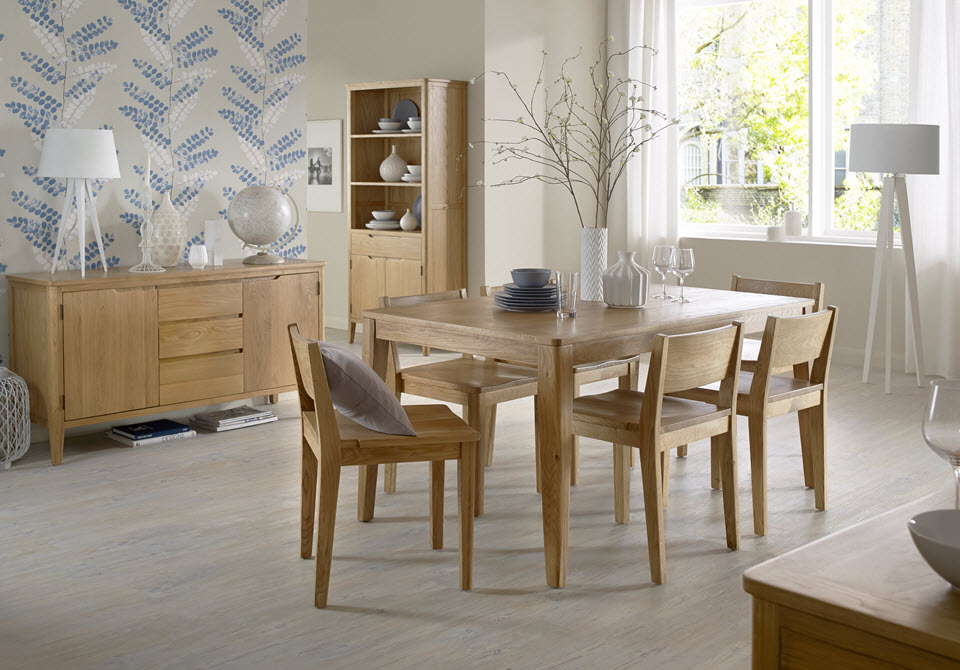 Oiling oak furniture brings out the depth and warmth in the natural grain of the wood. The oil seeps deep into the wood which keeps the protection on the inside of the furniture as well as the outside.
How to apply oil to your oak dining table: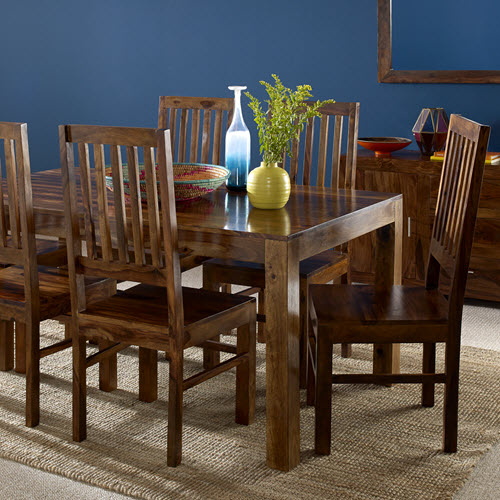 Use Linseed Oil or Tung Oil
Sand the table lightly along the grain of the wood with fine sandpaper (400 Grit)
Apply a light amount of oil with a dry, soft cloth.
Apply the oil evenly around the dining table
Repeat 3 to 4 times once it has dried
Leave to dry for 15-20 minutes and wipe up any excess oil
Buff the dining table with a dry, soft cloth
Leave the dining table to fully dry for a minimum of 24 hours
General maintenance advice: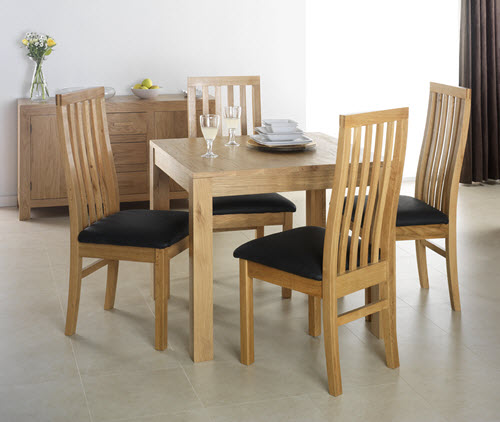 If your dining table is exposed to heat or damp for a prolonged amount of time then you may need to oil your dining table on a regular basis. We would suggest once or twice a year.
Avoid wiping your oak dining table with a wet cloth as this may remove the oils and leave a mark on your piece of furniture.
Try to keep your dining table out of direct sunlight or away from any heat sources such as a radiator as this can damage the oak wood easily as it can dry out the wood and cause it to potentially crack.
Try to use place mats where possible to protect the table from heated objects and if an accidentally spillage occurs, mop it up with a slightly damp, soft cloth as soon as possible.
Avoid using strong cleaning detergents on your oak dining table as this can react with the oiled finish and leave a cracked finish on your table.
As oak furniture is relatively easy to maintain, it does not damage easily and is naturally stain and scratch resistant. We suggest regular dusting as well as wiping down with a soft cloth.
Avoid dragging the table along the floor as this may cause damage to the joints of the table as well as your flooring.
We hope these tips will keep your oak dining table to its best condition and we hope you enjoy your furniture for many more years to come and if you need more information, visit our website. You can also have a look at our range of dining tables here.