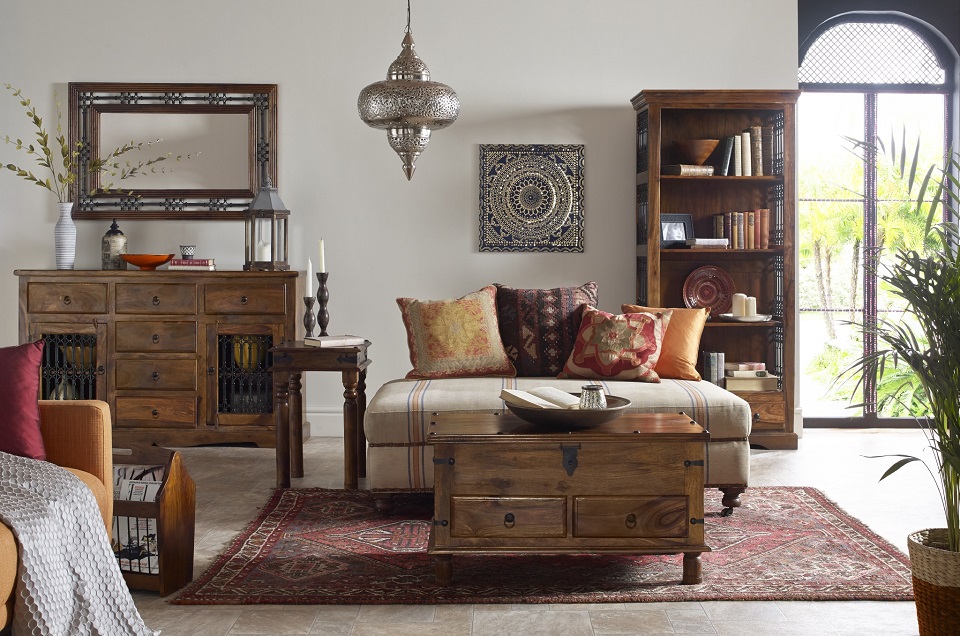 If your living space isn't set up for a varied amount of guests, your get-together could potentially go from fabulous to slightly awkward as soon as the party moves to the living room. Since there are plenty of summer events happening this year, get all your friends together and have that perfect summer party! Here are a few of our top tips to ensure your living room is guest-ready:
1. Lighting
Create the perfect mood lighting. If there is poor lighting in your living space, whether top dark or too light, it can cause an instant mood killer at any gathering. We suggest layering different types of lighting, you can do this by bringing in lamps at alternate heights, lighting some candles around the room and dimming your overhead lights. This will make the perfect combination of keeping your guests comfortable and ensuring the room is light enough for everyone to see.
2. Seating
Arrange your furniture in a way that is sociable and allows group conversations. You want your gathering to feel natural with smooth, flowing conversation. Ensure the chairs are at the same height for guests to see each other at eye-level.
3. Decorate for comfort
Keeping the room fresh, comfortable and easy on the eye is simple to achieve with some fresh flowers and scented candles. If you have a fireplace, plan on keeping the fire roaring all night for that rustic charm feel.
4. A sense of entry
Keep the entry clutter free so your guests walk into the room and feel a sense of space. If you have a path leading down your living room, it is fabulous for entertaining.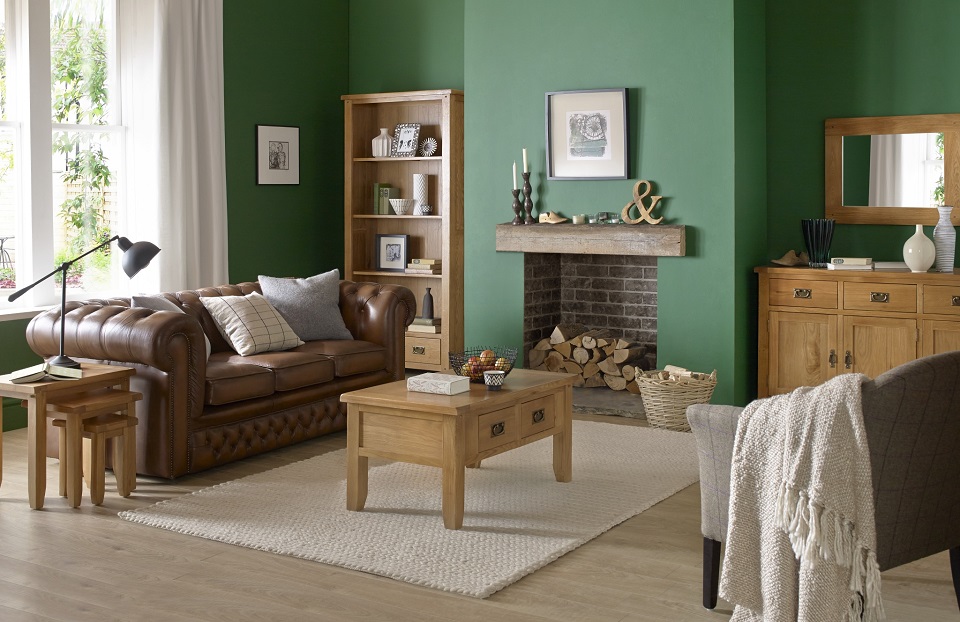 5. Intimacy
If you have a large space then it is important to keep the furniture in small groups. This is to keep your guests from shouting over to each other across the coffee table!
6. Introduce Nature
Bring the outdoors, in! Give everyone that summer feel with some well placed plants and trees. Open the windows and doors to keep your living space light and airy.
7. Space for drinks
Keep in mind that your guests may want to place their food or drinks down so ensure you have plenty of tables dotted around. These can include side tables, a sturdy tv stand such as our Rustic Oak TV Unit which will compliment our Rustic Oak Open Coffee Table.
Our 7 tips to ensure you living room is guest ready will give you living room great space, perfect lighting and will make sure your guests are comfortable throughout their whole stay. We have a range of beautiful oak living room furniture on our website so you can redecorate your living space to create that easy talking point!
Links:
http://freshome.com/2011/01/17/how-to-prepare-your-home-for-guests/
http://www.achicaliving.com/2013/09/achica-guide-to-christmas-how-to-get-a-guest-room-ready/
http://www.houzz.com/ideabooks/1029041/list/5-ways-to-get-your-living-room-ready-for-entertaining
http://www.houzz.co.uk/ideabooks/33818285/list/living-rooms-10-ways-to-prepare-your-living-room-for-guests