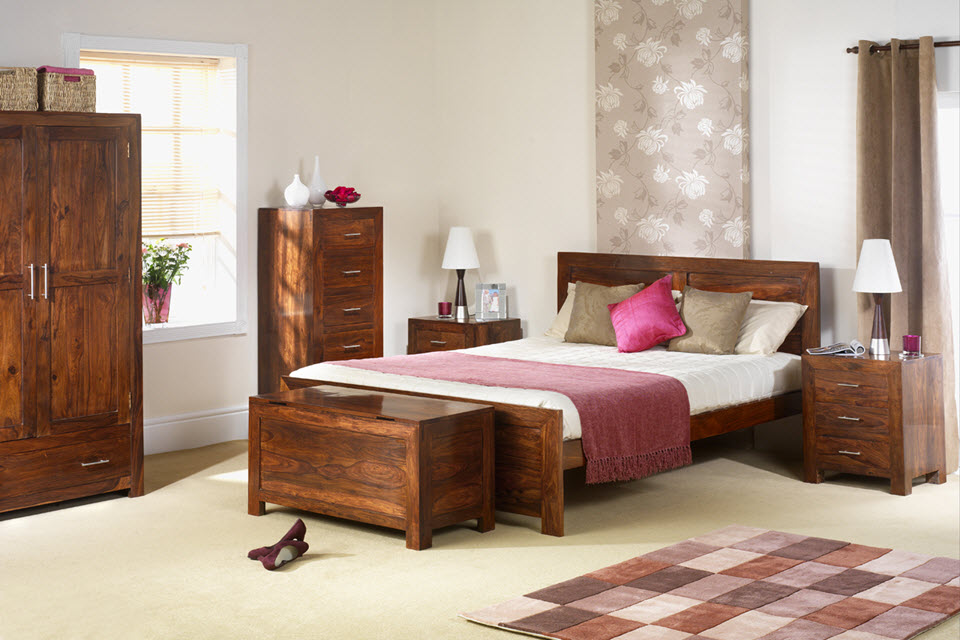 Our bedroom is normally our sanctuary – a place we start and end our days, the last thing we see as we close our eyes, the first thing we see when waking to a new day. If your bedroom isn't quite up to the images you see in magazines or online nor the picturesque thing of dreams just yet, never fear. Creating a beautiful bedroom is really about paying attention to the details.
Today, I wanted to walk you through each element of your bedroom and how you can style it just like the professionals, making it both liveable as well as beautiful. Each part of the room requires a little bit of attention but after following these steps, your room will look chic and pulled together – and you might just want to get an early night to enjoy it for a little longer!
The Bed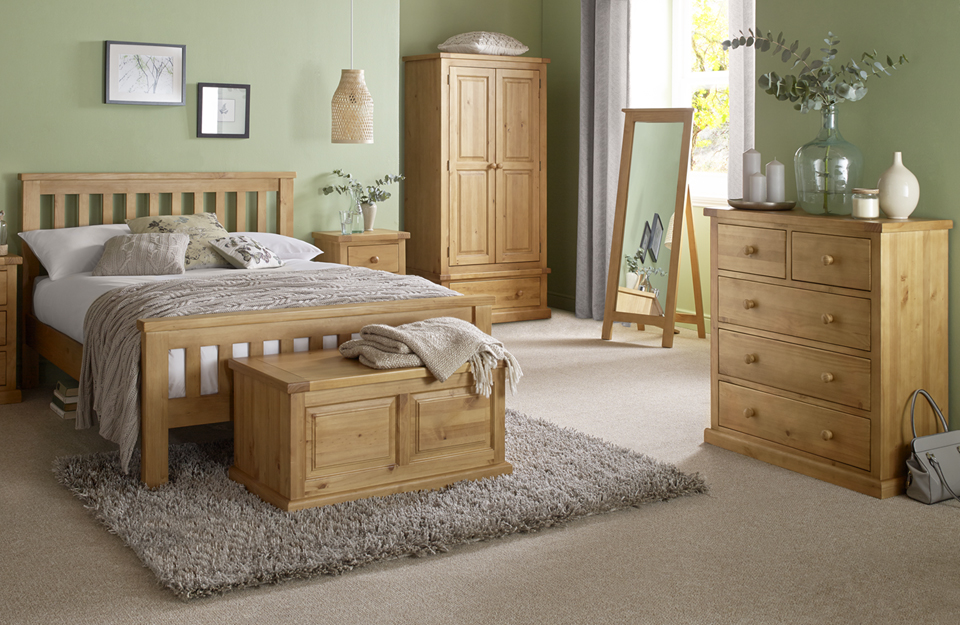 Naturally, the bed takes up the most 'real estate' in any bedroom, making it the natural focal point of your space. Taking your bed to the next level in the style stakes means you'll want to lavish some much needed attention on it. The general rule of thumb is a duvet, 2 housewife pillowcases, 2 standard pillowcases and a decorative throw cushion at the minimum. If you want to further embellish your bed, consider adding a textural throw, a long bolster cushion or 2 more decorative cushions. Be sure to tie in the colours to the rest of the space for the most inviting mix.
The Bedside Tables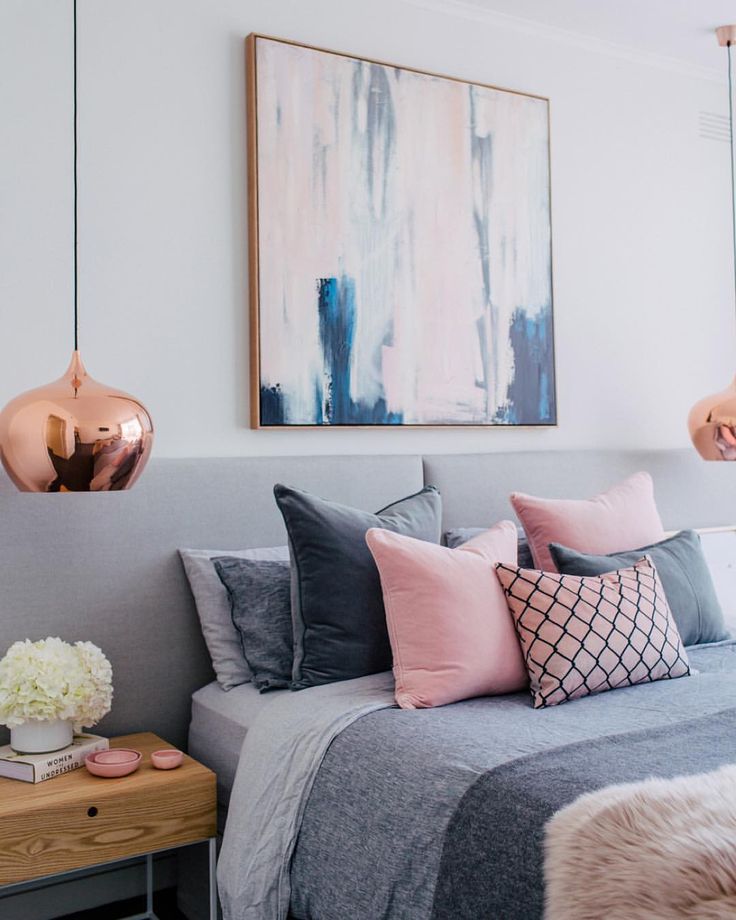 In this instance, having a matching set of tables normally works best. By allowing your eyes to see the same piece on both sides, it gives a room an instant feeling of calm as it's easy for our brain to process symmetry. Consider matching table lamps on each side as well, further emphasising the symmetry. With those two matching pieces, you can then have a little fun with styling smaller displays on each side (which certainly don't have to match). Consider things like a stack of favourite books to read, a small bud vase of fresh flowers, a little decorative bowl or tray to hold your everyday jewellery or a few personal pictures.
The Chest of Drawers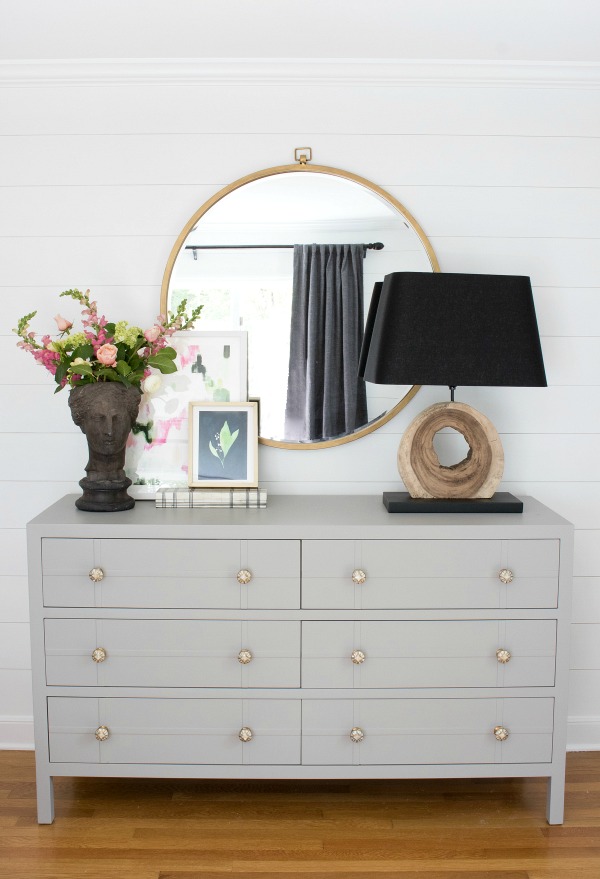 For a fully functional and beautiful chest of drawers, consider hanging a large mirror above it to make getting ready in the morning easier. On the surface, a table lamp will softly illuminate the room in the evenings or early mornings and provide visual height. Consider as well a tray for displaying pretty perfume bottles or creams and lotions that you may use on a daily basis as well as a jewellery display area to finish it off.
The Curtains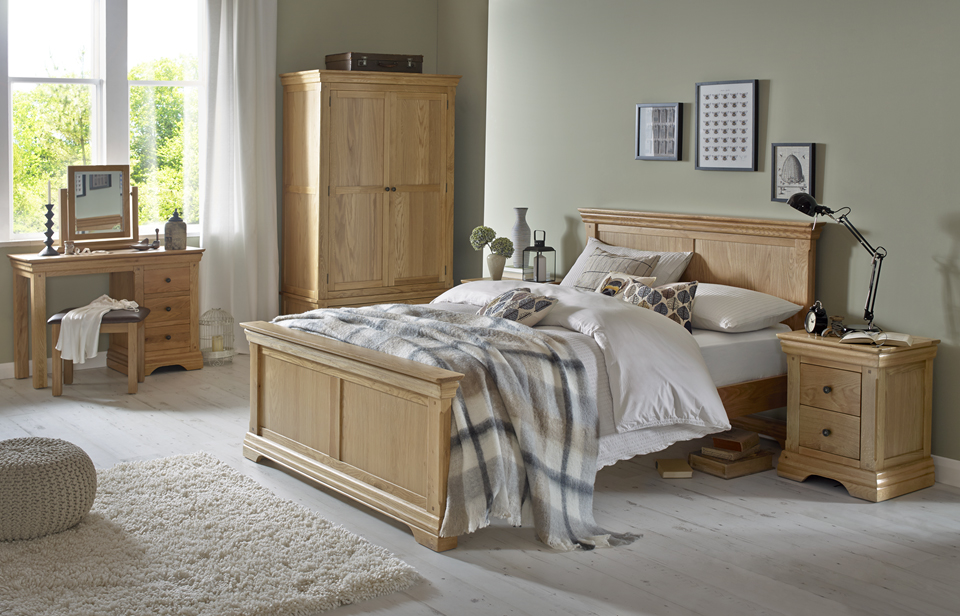 Your curtains should always be hung as near to the ceiling as possible and should go all the way to the floor. This gives the whole room an illusion of much higher ceilings as your eye is drawn the full height of the room. They should end either just on the floors or have a simple 1" break. You should also hang your curtains wide so that when the curtains are drawn back, the entire window is visible, allowing as much light into the space as possible.
The Wardrobes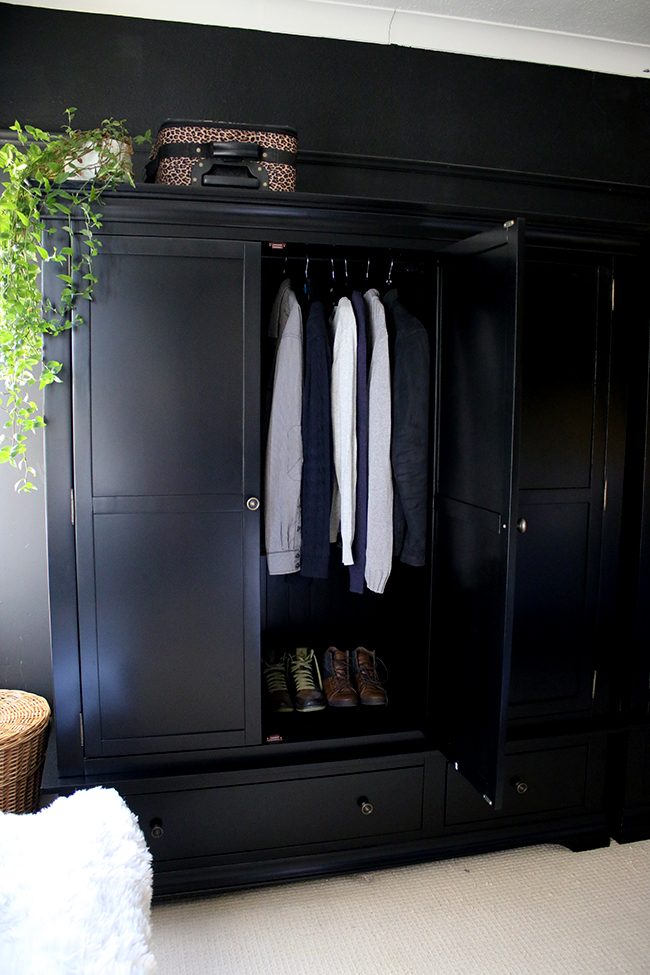 There's something rather anxiety-inducing about a wardrobe that is stuffed full to the brim. Studies have shown that we only wear 20% of our wardrobe 80% of the time so if yours is causing you to spend much more time in the morning sorting through what you don't want to wear rather than what you do, it may be time for a clear out. Be ruthless in your editing and if you haven't worn an item in the last 6 months to a year, consider donating it to charity or selling it online. For out-of-season items, use large clear storage boxes or vacuum storage bags and store these under your bed or inside a divan to make some space. Shoe organisers or clear boxes will keep your shoes at their best rather than knocking around in the bottom too.
The Walls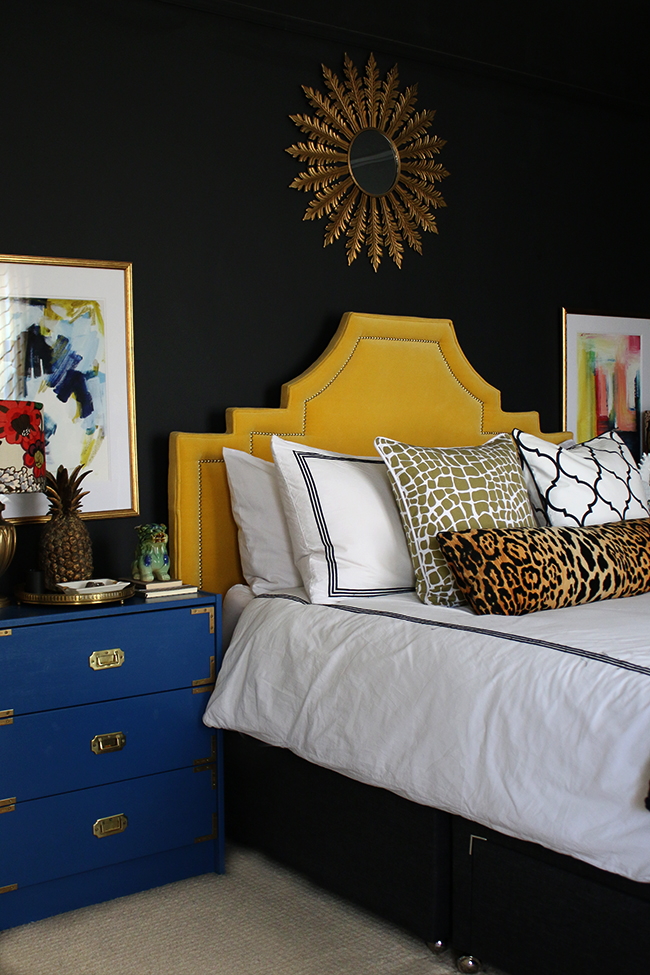 Now that your room is tidied and styled to perfection, it's time to lavish a little attention on those blank walls. As your bed will be the attention-grabber in the room, consider a large piece of art or a few coordinating pieces of art in a gallery style above the bed. Choose other pieces of art that speak to you first and that you truly love and consider those that marry well with your chosen colour theme second. Ensure your pieces aren't too small to command the size of the walls that they are placed – if they are small or medium sized, gather coordinating pieces together in a gallery wall.
The 'Bonus' Extras
While your room will look perfectly pulled-together with the six steps above, if you want to go above and beyond for a gorgeous look, then consider these few additions to your space. For style and comfort, include a soft upholstered arm chair in a corner or a bench at the foot of your bed to make putting on your shoes each morning a little more enjoyable! A soft rug underfoot that compliments your design will create some texture as well and the addition of some plant life or flowers will always look chic in any space.
If you'd like more furniture inspiration, visit our website to view our complete ranges of oak, pine and sheesham wood furniture.
Images: Quercus Cube Sheesham Range / Quercus Devon Pine Range / Hanna Blackwell Photography for Adore Magazine / Driven by Décor / Querus Constance Oak Range / Swoon Worthy / Swoon Worthy / Skona Hem