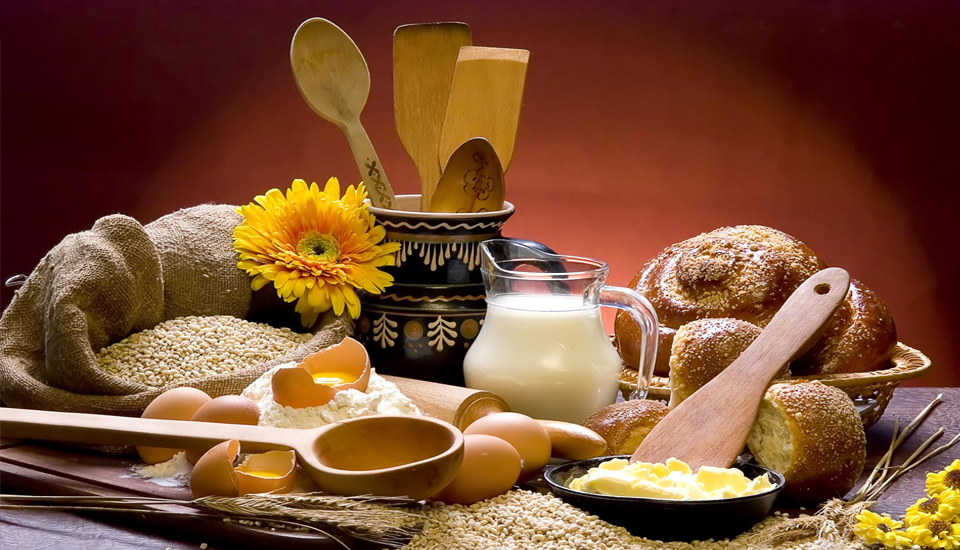 "My aim is to encourage people to bake at home, and get children involved."- Mary Berry
Make your way to the cookery section in any high street bookshop (if you can still find one) and you'll discover a huge range of titles devoted to baking. A quick search on Amazon brings up over 30,000 results. Britain has become a spatula-wielding nation of kneaders, stirrers, mixers and sifters and its undisputed Queen is Mary Berry.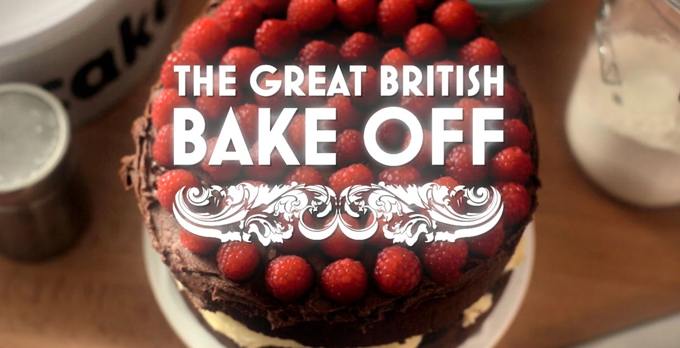 Back in 2010, on the 17th of August, the first episode of The Great British Bake Off was aired. And its huge success has been credited with kick-starting a resurgence of home baking in the UK, as well as reviving the fortunes of the Women's Institute, which is now enjoying its highest membership since the 1970s. Millions watch every week to see which of the amateur bakers will become Star Baker and who will succumb to a soggy bottom.
Since Bake Off began, sales of baking equipment and accessories have rocketed, baking clubs such as The Clandestine Cake Club have sprung up, and the aforementioned bookshelves are groaning under the weight of title after title about baking in all its forms. Independent bakeries selling artisan breads, cakes and biscuits are everywhere. Plus there are the numerous websites, blogs and magazines devoted to the subject.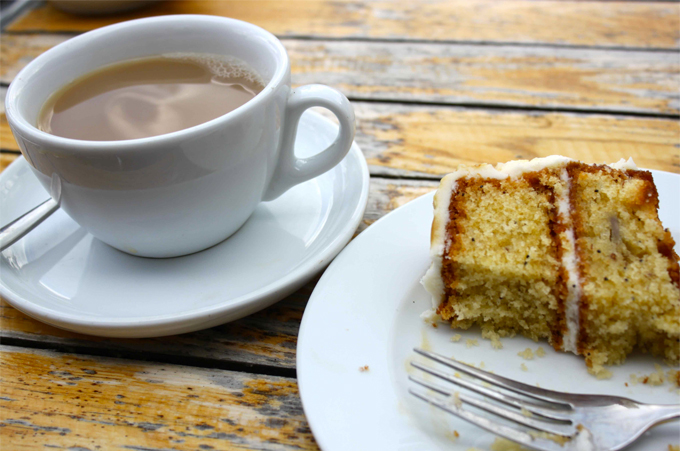 But why? Lets's face facts. Everyone loves cake. A lovely big slice washed down with a cup of tea or coffee is one lifes's great pleasures, isn't it? And how much better does it taste when the cake you eagerly devour has been baked by you? Bake Off started when the country was in the midst of recession and has inspired people all over the country to save money by baking at home and then get together with friends to share their recipes and creations.
Baking is a great way to relax, too. There's something meditative about the process; the weighing, the measuring, the sifting. The kneading and shaping if you're baking bread. And nothing beats the aroma of a home-made loaf or cake baking in the oven. Plus it won't contain any of the nasty additives, preservatives and chemicals you find in most supermarket versions.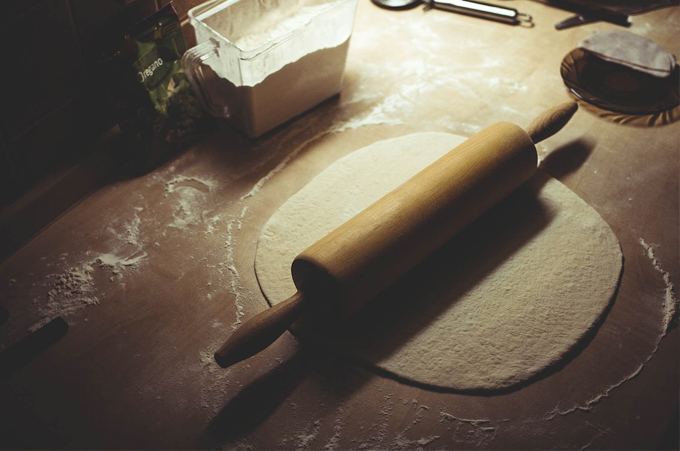 The beauty of home baking is you're in control. You know exactly what's going in to every cake, loaf and biscuit that you feed your family – so important when every day we are told of the damage too much sugar, salt, fat and artificial additives are doing to our bodies.
And it's not only home baking that's on the rise. The success of the Nutribullet and juicing in general, coupled with the trend for healthy eating means that we are becoming more aware of how important it is to stay healthy now that we are all living longer.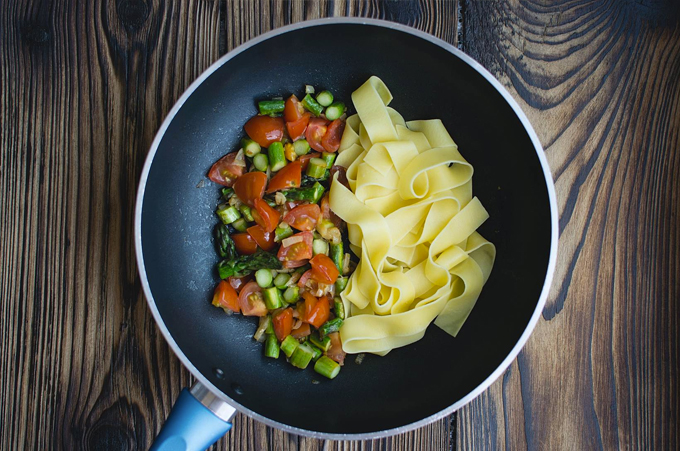 People have become more interested in the provenance of their food. And the growing popularity of bloggers like Ella Woodward of Deliciously Ella and food writers like Anna Jones who promote a cleaner, healthier way of cooking and eating that does away with the need for chemicals and overly processed foods shows how keen we are to embrace this new way of living. Even Jamie Oliver's new book, Everyday Super Food, is on board.
But it's important to inspire the next generation of bakers and cooks too. And the best way to do that is to let your children help out in the kitchen. Teach them to bake and decorate their own cakes. Let them knead and roll and shape their own bread rolls. Help them make healthy choices for their lunch boxes and tell them where ingredients come from. And remember, there's nothing wrong with cake. In moderation.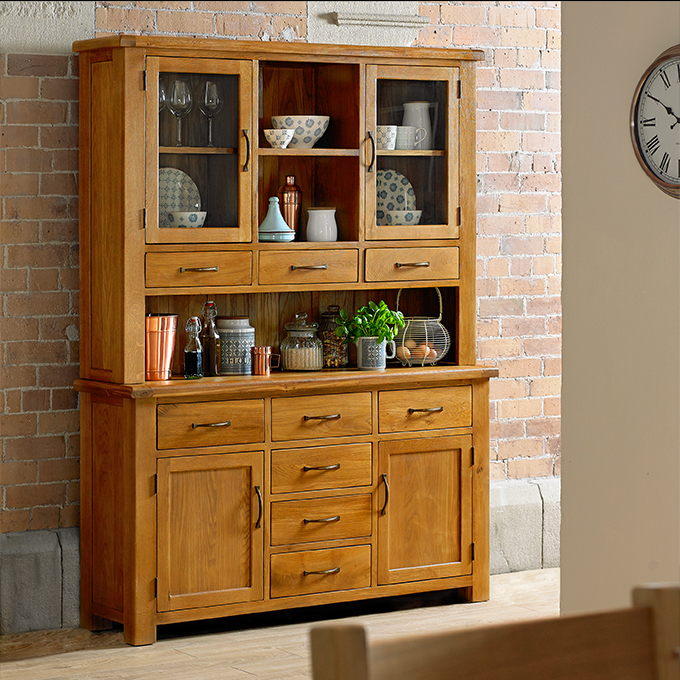 And where does all this baking action take place? Your kitchen of course. We have everything you need to kit out your kitchen and keep all your spatulas, wooden spoons, mixing bowls and cake plates organised in style - sideboards, dressers, dining sets and more – all designed to help you achieve a country-style look and create the right atmosphere for getting your bake on.