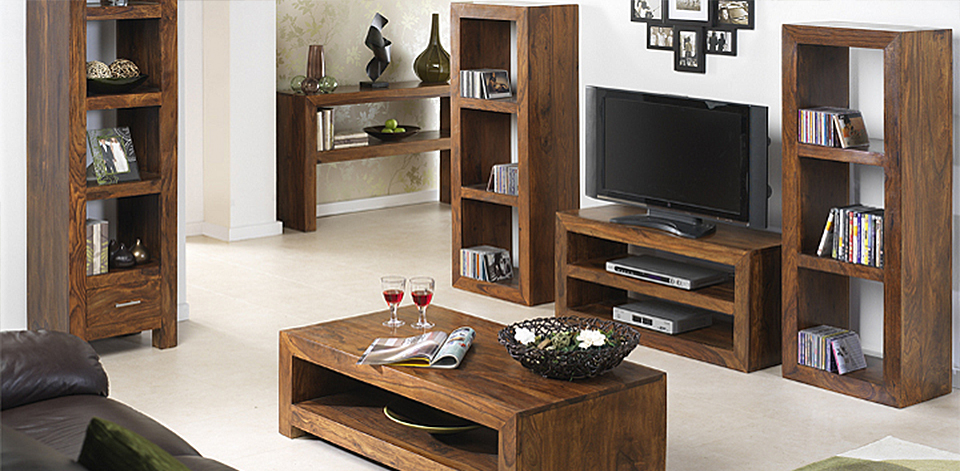 Choosing furniture made from solid Acacia wood with sheesham is an ideal investment for the home. The gorgeous tones and shades ensure that the wood will blend into any furniture styles, while always looking sophisticated and elegant. This is furniture that evokes heritage, style and sophistication.
Acacia wood is one of the prettiest exotic woods used to make veneered or solid wood furniture. With shades varying from light amber to dark almost mahogany coloured wood, there are veneers to suit every type of décor. It is becoming increasingly popular due to the fact that it is an extremely versatile wood.
Acacia – a massive variety
There are actually over 1,300 different species of acacia trees grown worldwide. Acacia is native to Australia, but it is also found throughout Asia, Pacific Islands, America and Africa. There are many names under which Acacia trees are known such as the koa, Highland tamarin and the Australian Blackwood, Asian Walnut but all come from the same genus – Acacia.

By far the most valuable of all the Acacia trees is the Australian blackwood which grows to around 148 feet (45 m) high. With its light coloured sapwood and rich brown heartwood, the wood from these trees is regarded as highly desirable for furniture manufacture. Koa acacia wood on the other hand comes from Hawaii and is cut down when around 10 to 15 years old. Red acacia is another version and this comes from northern and western Africa.

Acacia wood is incredibly durable and hard. It is often compared to teak or American Walnut due to its colouring and strength. It is long lasting, water resistant and has wonderful grain designs. Acacia wood is also very fragrant.
Ancient peoples used Acacia furniture
| | |
| --- | --- |
| | Acacia wood is well suited to the manufacture of furniture and has been used for this purpose for hundreds of years. Red acacia wood was used to make sarcophagi in Ancient Egypt – it is also said to be the wood used to make the Ark of the Covenant and Noah's Ark! The fine texture, smooth finish and beautiful shades of gold, amber and browns make this a justly popular wood for furniture. It has a rustic, warm charm while its colour and lustre can vary according to lighting conditions. Rarer acacia woods are often used as a veneer, with a combination of acacia and sheesham wood being common. |
Furniture made from Acacia wood will blend perfectly into any lifestyle or décor from shabby chic with its grandeur and whitewashed tones to antique, elegant and sophisticated décor. The beauty and smooth tones of the wood, combined with the lovely colours evokes images of respectability, professionalism and tasteful décor.
Fast growing and sustainable
| | |
| --- | --- |
| | A fast growing tree, Acacia woods are generally regarded as being an extremely sustainable wood source especially with regard to the lighter coloured woods. The speed of growth can be very fast indeed. An acacia falcate tree planted in Sabah, Malaysia is recorded as having grown 35 feet in just 13 months, averaging around an extra an inch per day in height. Such growth speeds reflect the fact that many of the Acacia species are growing in tropical climates that provide nutrition and rainfall throughout the year. This provides an almost perpetual growing season. |