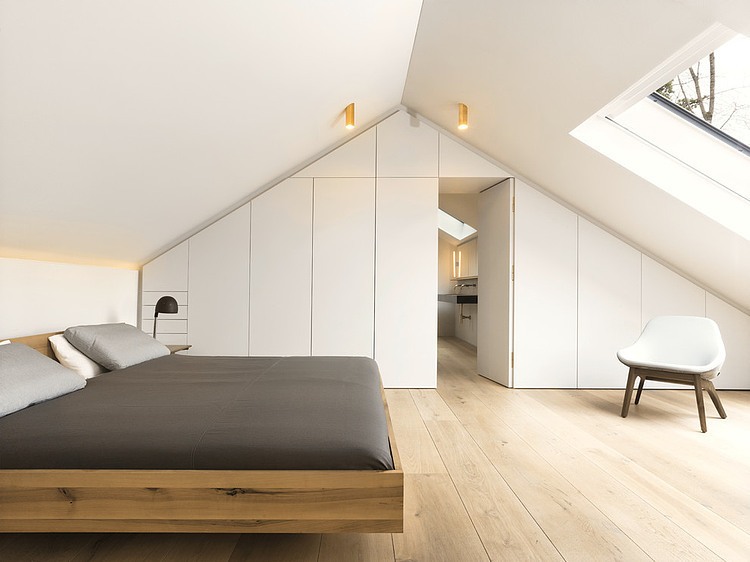 One of the rooms in our home that we all spend a lot of our time in is our bedroom yet it's often one of the most neglected rooms in the house. With just a few simple and quick updates you can refresh and personalise your space, transforming it into a relaxing retreat where you can escape from the day's stresses.
1. Mirrors, Art & Wall Decor
Just because you're the only ones that see the room, doesn't mean that it can't be special. Mirrors are great for bouncing light around and making the room seem larger.
Hanging art on your walls or placing personal items around the room can really make your space come alive. Personal artwork and photographs help to create a bedroom that's personal to you.
2. Introduce Texture & Pattern
More is more when it comes to the bedroom - add throws, cushions and curtains. It doesn't matter what time of year it is, give your bedroom a cosy and welcoming feel by adding some fabrics and textures that will make it feel relaxing and inviting.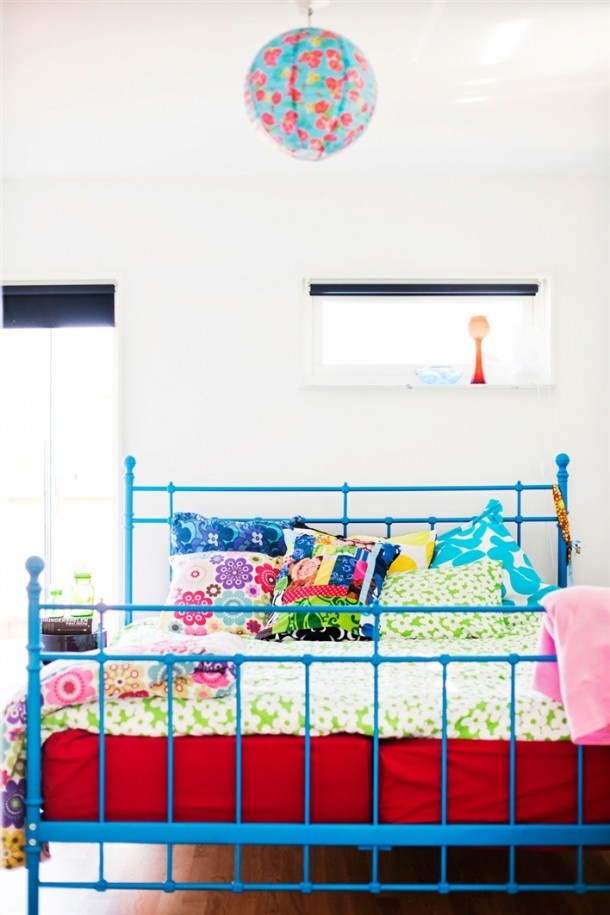 But don't just stop there. Adding shiny, shimmering textures and metallics will instantly add glamour and create a more luxurious boutique feel in your room.
Original floorboards or classic parquet may be gorgeous surfaces, but by adding a soft rug you'll instantly create a cosier and more welcoming space. You'll also have somewhere soft to land when you jump out of bed in the mornings!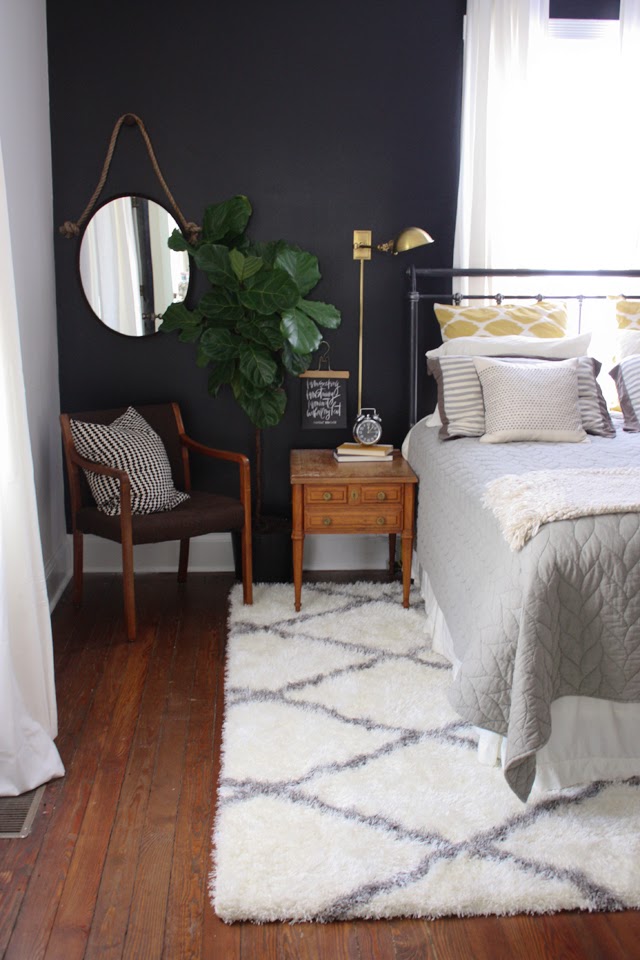 3. Invest In Your Bedding
There's nothing that's more luxurious and sets you up for a great nights' sleep than comfortable, crisp and clean bedding.
Whether you opt for some luxurious Egyptian cotton or just a fresh new throw. Nothing's quite as welcoming as a fresh and clean bed.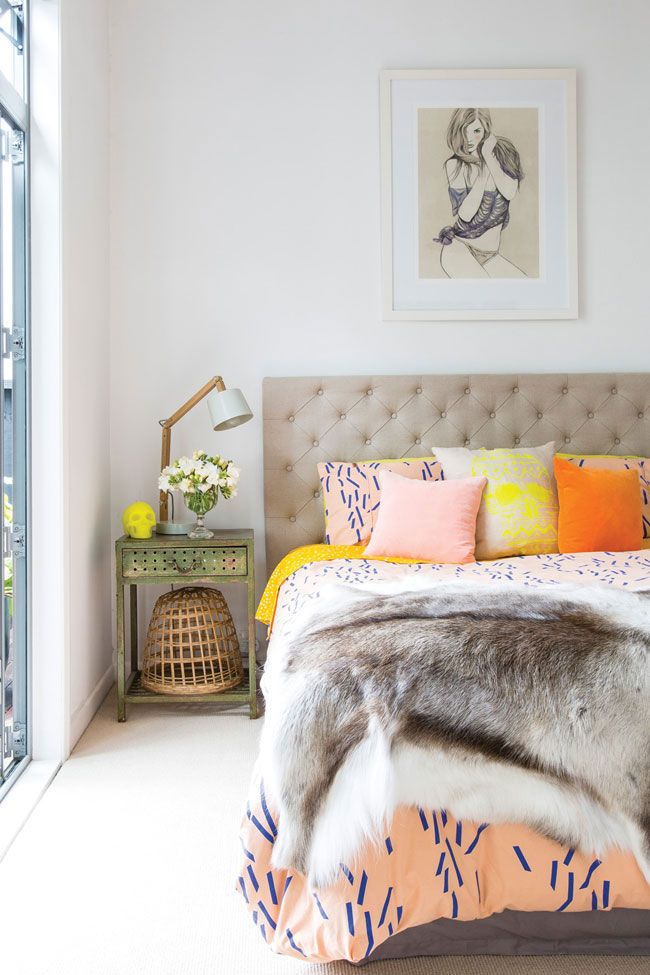 Try to also have a selection of pillows. You don't need to go all out and have a pillow menu like in fancy hotels, but a couple of different types will ensure that you always have the right pillow for a good night's sleep.
4. Update Your Storage
Keeping clutter at bay is a must for creating a calm and tranquil space. Utilise the space under your bed to hide items you rarely use or to store your seasonal wardrobe.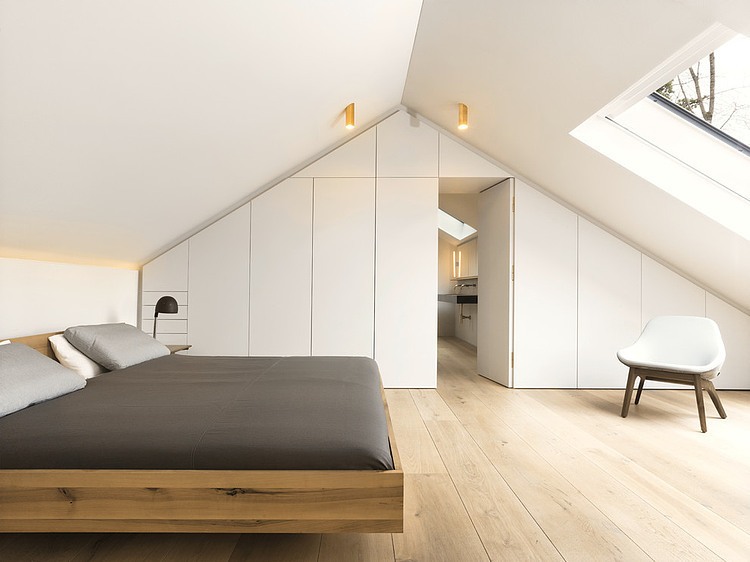 Built-in storage is a great way to get the most out of your space, but even the addition of an extra shelf or a blanket box can make difference.
5. Get The Lighting Right
Getting the lighting right is key in any room, but in the bedroom it's particularly important. Having a mix of mood lighting and task lighting is an essential part in making the most of your room.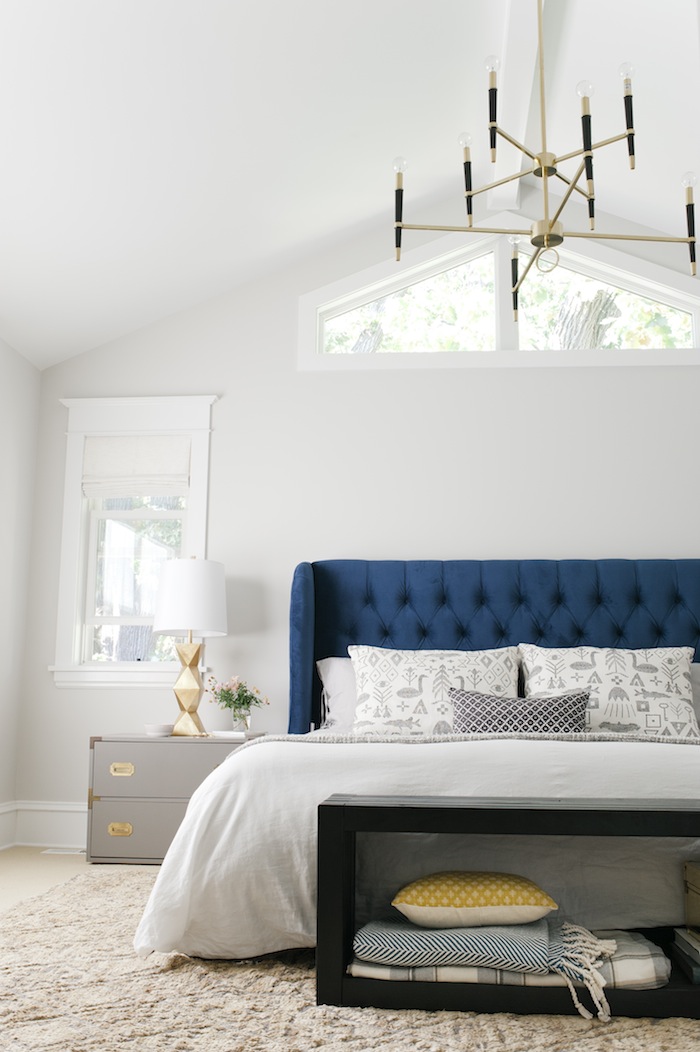 Lighting can be expensive, so if you can adding dimmer switches to the lights you already have can be an inexpensive way to give your lighting an instant update.
6. Paint
Paint is one of the cheapest and easiest ways to completely transform a room almost instantly. It doesn't matter if you're aiming for calm and soothing or bold and vibrant feel - a can of paint and a few hours of work can have a huge impact on the look of the room.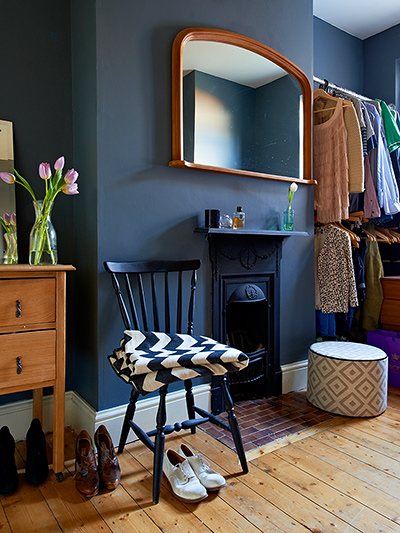 When choosing a new colour for your walls (or even your ceiling, furniture & floor) why not step out of your comfort zone and choose something completely new. A bedroom is a fab place to go bold and use a dark colour which will transform the room into a cocooning and moody space.
7. Seating
A bench, a comfortable arm chair or just an extra deep window sill. Having somewhere to sit in your bedroom will give the room a more generous and inviting feel. It's no longer just a space to sleep, but also an area where you can relax, read a book, drink your coffee and take your time while getting ready in the mornings.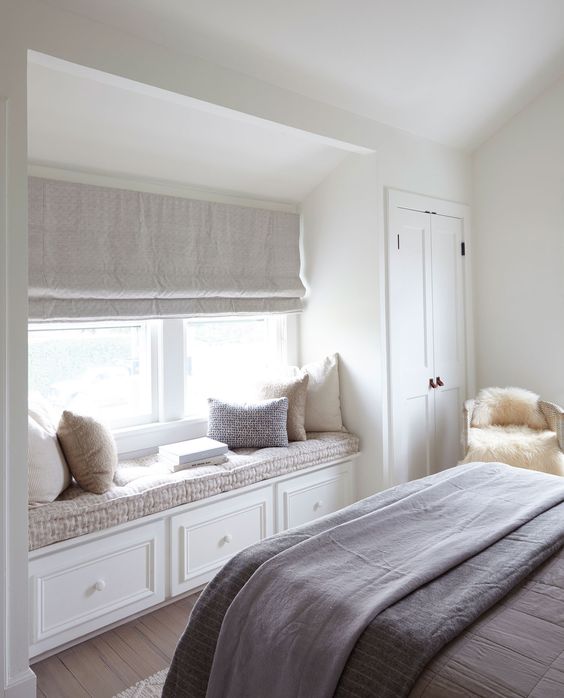 If your space is limited, try to include seating that doubles up as storage. A built-in bench for example is a great way of adding storage as well as including somewhere to sit.
8. Declutter
One of the most effective way to create a calm and tranquil room is by decluttering your space. Give clothes you no longer wear to a charity shop, tidy away the books on your bedside that you've already read and clear away anything that shouldn't be in your room.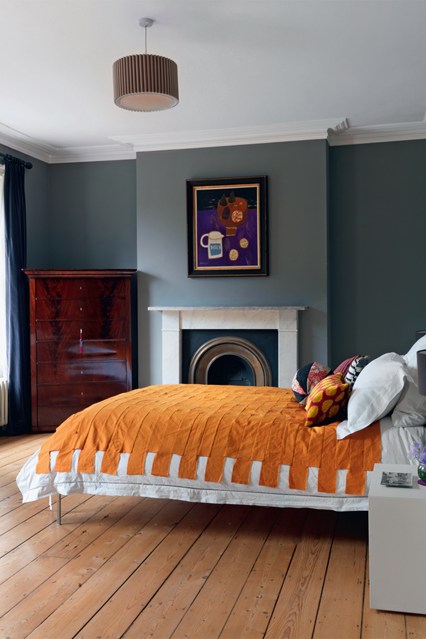 By getting rid of clothes you no longer wear you'll not only create a tidier wardrobe, but you'll be more likely to put things away again when everything has a designated space, too.
9. Ban Technology
Do you really need a TV in the bedroom? Do you really need to check your emails before you go to sleep? Can't that Facebook status update wait till the morning?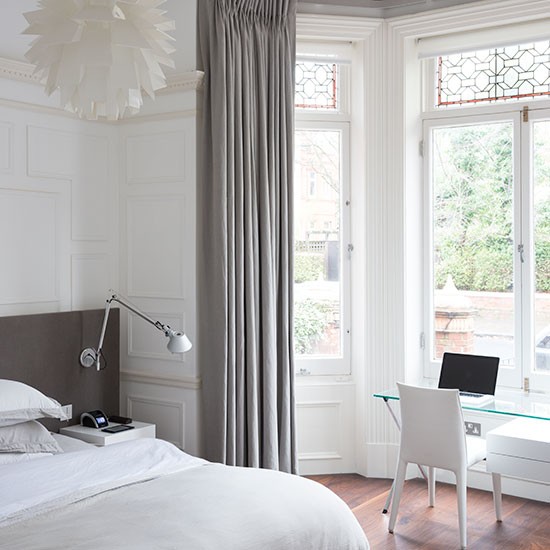 It's been proven that blue light which is emitted from things like TVs, phones and tablets mimics daylight and will keep you awake. Blue light can even disrupt your brain's natural sleep and wake cycles which is why banning technology is one of the most important yet easiest ways to help ensure that you will have a restful night's sleep.
Image Sources:Emily Henderson / Decorative Bedroom / Lesley W Graham / Miou / Home Adore / Emily Henderson / The Guardian - Photo by Ingrid Rasmussen / Lonny / House & Garden / House To Home