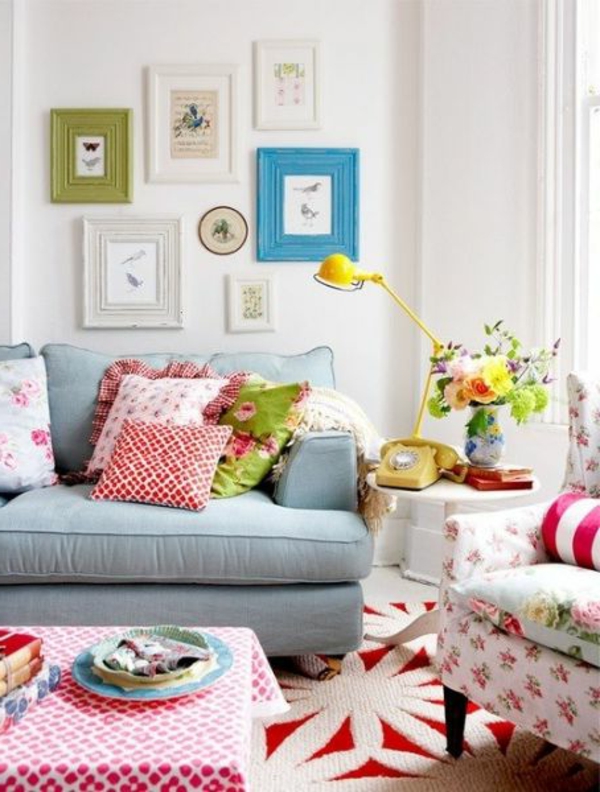 With the days growing longer and the fresh scent of spring in the air, it's the season when we're all starting to look forward to enjoying some warmer weather and sunshine. Putting the dark and cold wintery days behind us is always uplifting. It gives us a new lease of life and inspires us to set ourselves goals and motivates us to tackle new projects.
If you're looking to give your interior a spring makeover, too, here are some quick and easy ways to refresh your home for spring.
1. Introduce Colour & Pattern
Adding just a few touches of colour can instantly lighten and brighten your space. A few colourful accent pieces dotted around a room, a bright piece of art or a bold cushion will add fun splashes of colour and spring vibrancy to your home.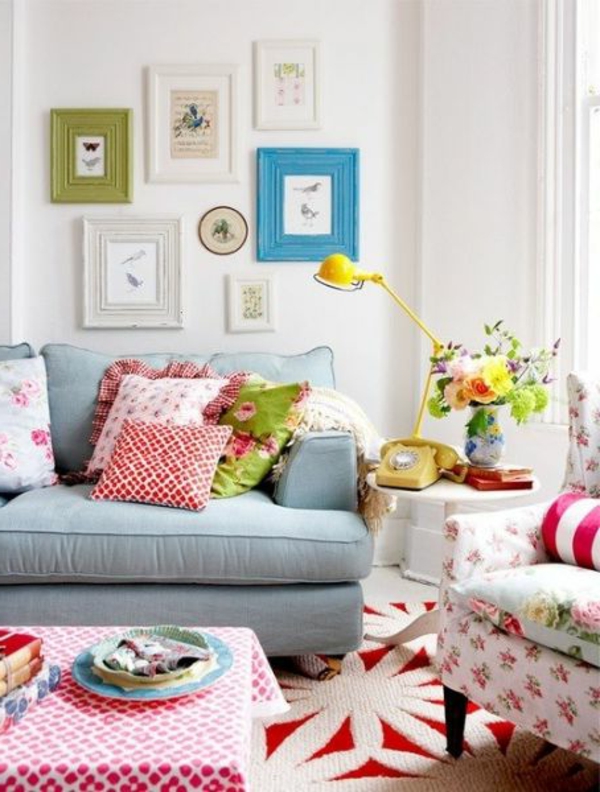 But don't just stop with colour and introduce some pattern to your home, too! Mixing and matching different textures, colours and patterns is a great way to provide interest and liven up any room.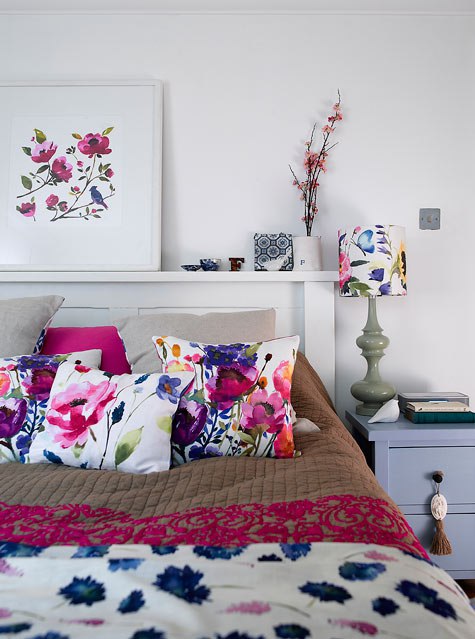 There's no need to go overboard with floral prints (although they do add an instant spring factor to your home), botanical patterns and bold prints will also create a fresh and lively feel.
2. Bring The Outside In
There's nothing that says spring quite like the smell of fresh flowers and by adding just a touch of plants and greenery to the inside of your home you instantly create a connection to the outside.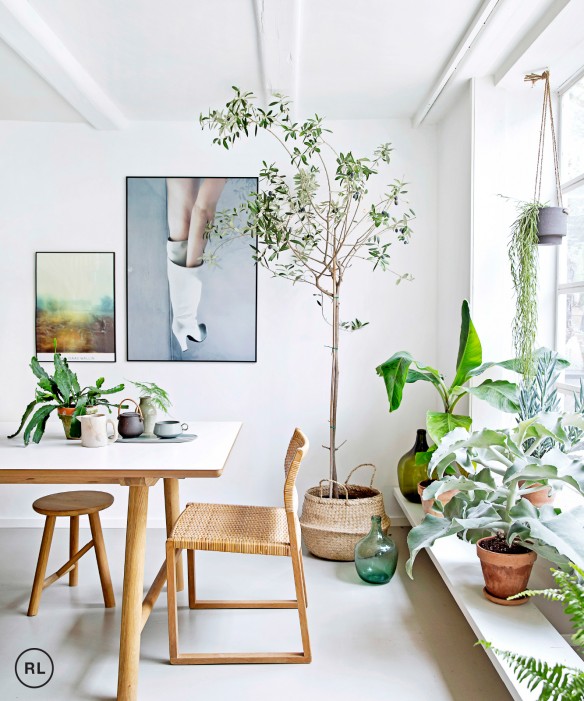 Adding something living to your room is a trick that interior designers use to make a space feel more alive. Plants are also great for introducing a softer texture and some more colour to your room.
3. Declutter & Clean
It may be a bit of a cliché to spring clean, but a there's nothing quite like a tidy and clean home.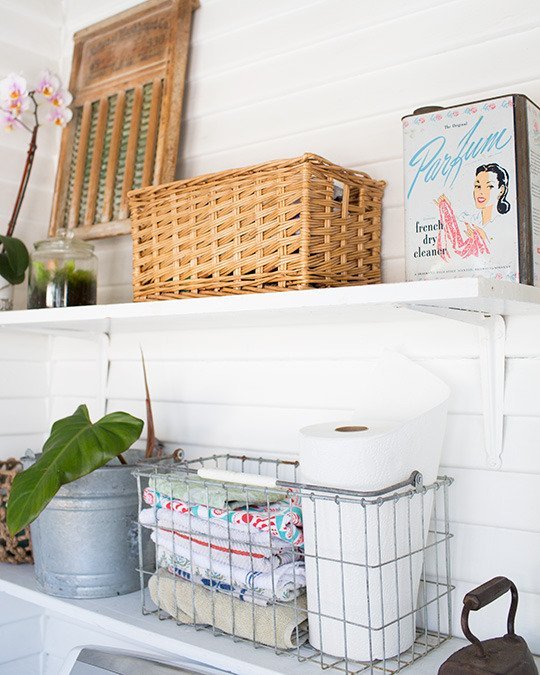 Clean your windows to let light in, touch up any chipped paint and give the areas of your home that you tend to neglect a thorough clean.
Give your floors a scrub, clean your carpets and most of all declutter. Spring is all about freshness, so think about adding more storage to keep clutter at bay. If you don't have much space try to use multi-purpose furniture like this coffee table with built-in storage where you can hide unsightly items.
4. Update Fabrics
Now's the time to get rid of the heavy throws and store your wintery items before replacing them with something fresh and bright. At this time of year you refresh your wardrobe, so why not refresh your home, too?
There's no need to buy everything new, just a few lighter touches can make all the difference to your room.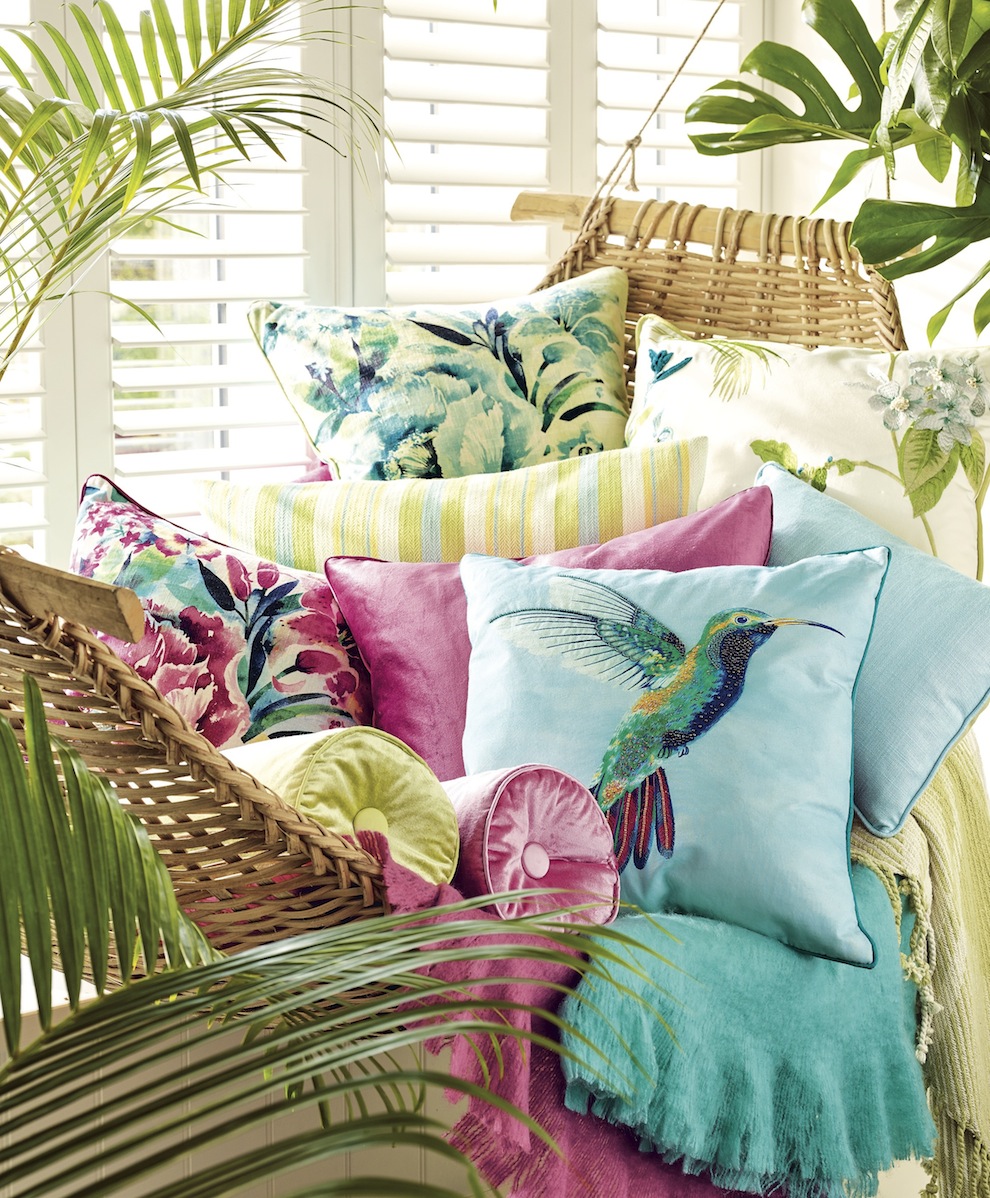 Linens, cottons and silks have a much lighter look than velvets and furs. If you like to switch things up regularly, you could think about building up a selection of pillows and throws that you can swap around for the seasons.
5. Add Scent
Fresh flowers, candles or diffusers - nothing says spring like the scent of something fresh in the air.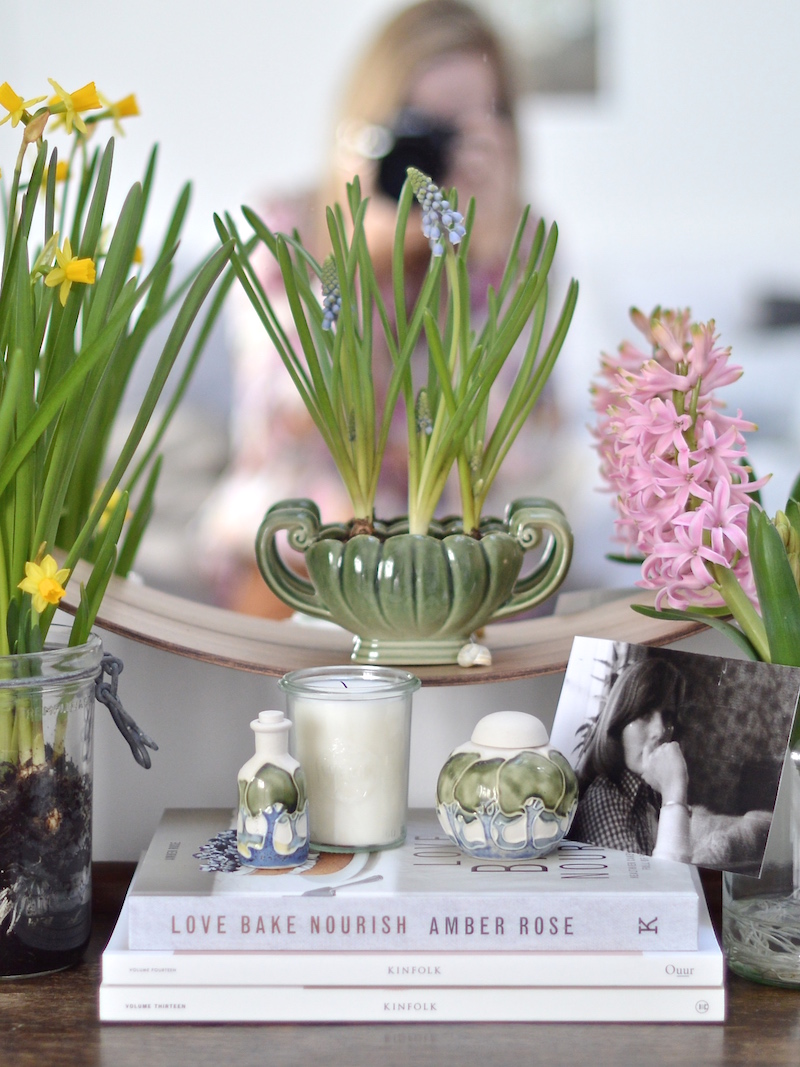 6. Fresh Paint
Whilst painting a room or just a wall is slightly more work, there's nothing quite like a crisp and clean coat of paint to make an impact and a space feels new and fresh.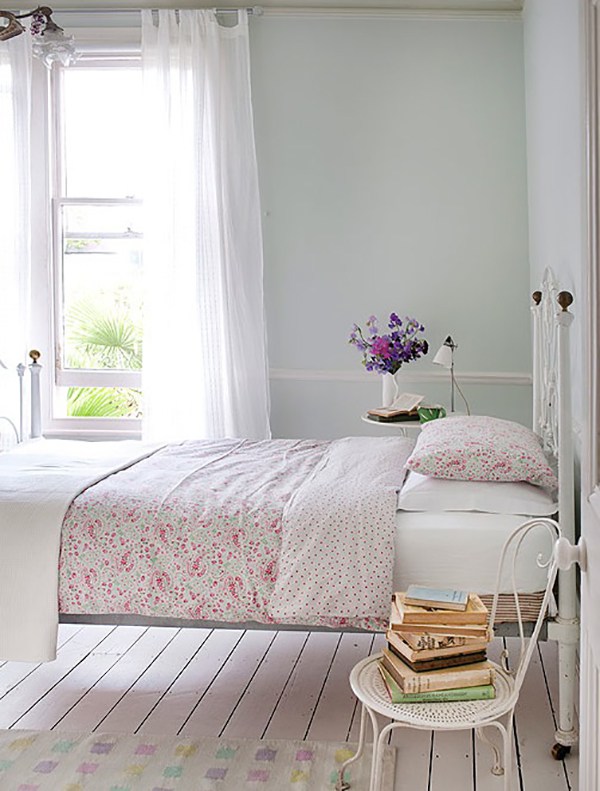 It's easy, affordable and in just a few hours can completely transform a room.
7. Let In The Light
With the gloomy and dark weather now behind us, it's time to make the most of the sunshine. Pull back the curtains and let in the light!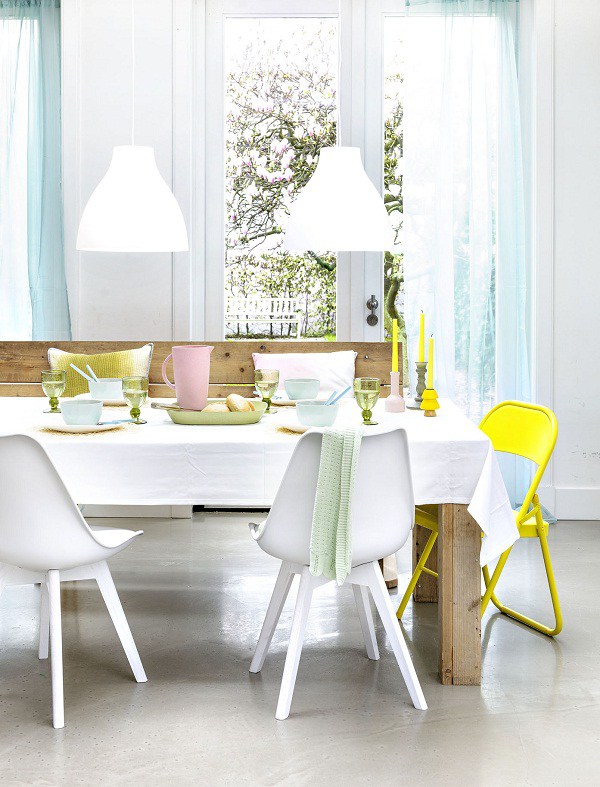 Although the days are getting longer, darkness still sets in early in spring, so as well as letting more natural light into your home think about updating some of your interior lighting, too.
Every room should have multiple light sources for different occasions. Lighting can have a dramatic effect on your space and make it feel bright & airy or cosy & seductive. Adding additional light sources gives you more flexibility and you can easily create a mood and atmosphere to suit the occasion.
Image Sources: Archzine / Decocrush / Christina Kayser Onsgaard (Styling by Rikke Graff Juel) / Apartment Therapy / Laura Ashley / Lapin Blu / Looks Like White / Planete Deco