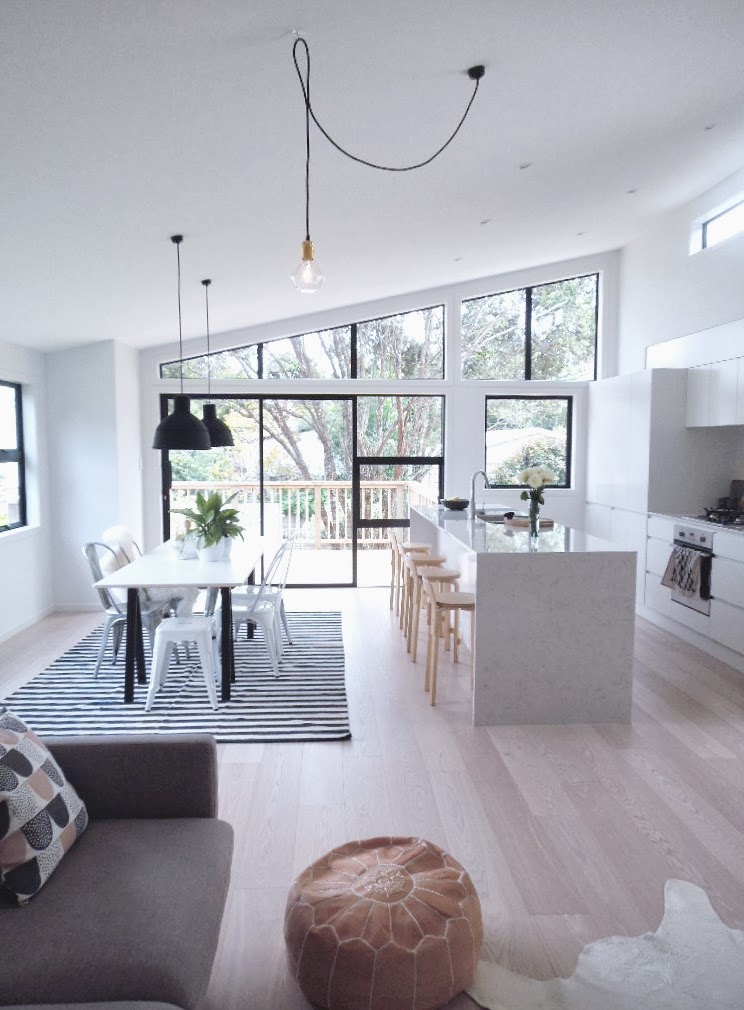 There are countless interior design trends that seem to come and go quicker than you can say "coat of paint" and whilst most of them are quick trends that will disappear within just a short space of time some of them are here to stay.
Open plan spaces.
The biggest current trend in interior design has to be the tendency towards open-plan living. Creating sociable and multi-purpose spaces is high up on the wishlist of many homeowners and is definitely an interior design trend that's here to stay.
Open-plan spaces, especially in kitchen-dining areas, are particularly popular and practical for family living and entertaining. It's a great way of making your home feel larger and adding value to your home, too.
How to do it in your home:
Knocking down walls isn't for everyone and is something that has to seriously be considered and planned. The minimum you'll need to remove a wall are structural calculations and building control approval. Whilst the actual work is a fairly quick and easy project to carry out, don't underestimate the amount of dust and dirt it will create and budget time and money to make good all adjoining areas, too.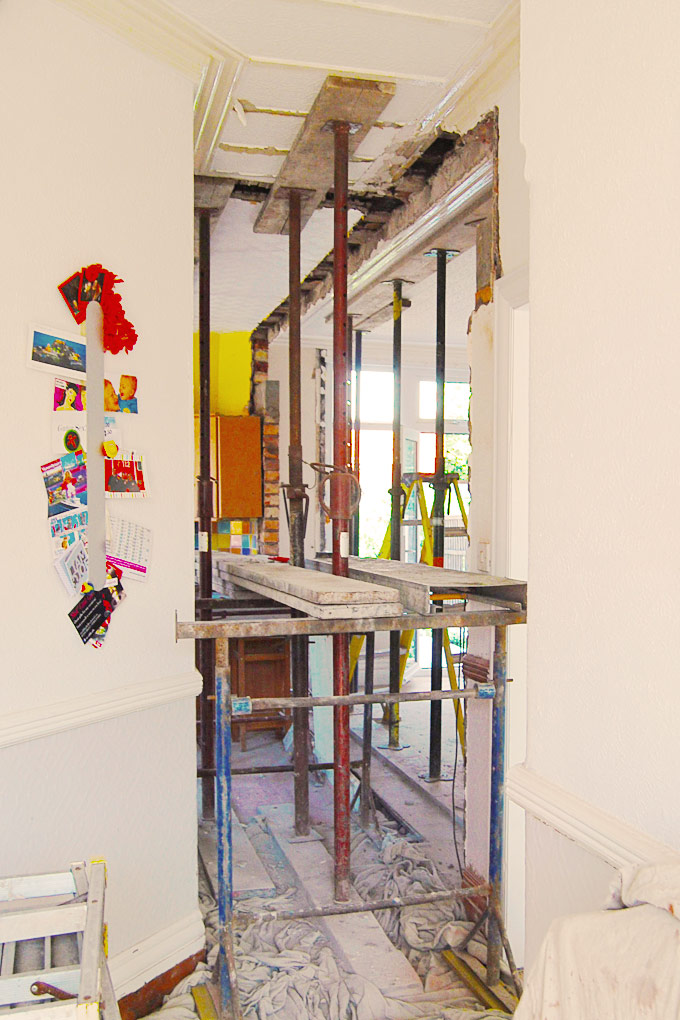 If you're unsure if open plan living is for you, you can still partly include the trend in your home. Making your door openings wider and higher or installing large patio doors or bi-fold doors will connect the inside with the outside of your home can already make your space feel much more open without going to the extreme of knocking down half of your house.
Industrial chic.
Industrial style furniture and accessories are everywhere at the moment. It's been a huge trend in 2016 and is set to continue for the foreseeable future. Materials like concrete and steel are fashionable yet really hard wearing and durable, too.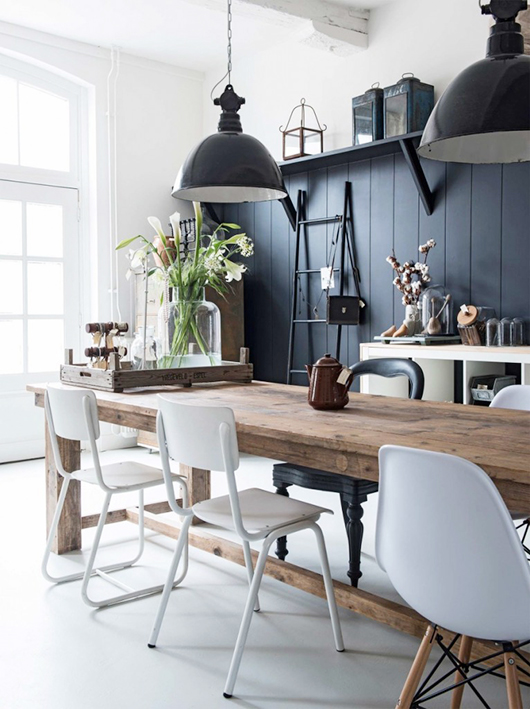 How to do it in your home:
If you love the industrial look and really want to go all out, exposed brickwork and reclaimed wooden furniture are great industrial statements that will look good great in almost any space.
It's the mix of industrial materials that makes this look so try to introduce a few interesting textures and materials. Shiny copper and rough concrete, sleek steel with soft velvet. By combining rough and cool materials with softer textures like rugs and throws it's easy to create a coherent scheme and comfortable space. Even just a nod to the industrial trend can liven up any space, though.
Mixing and matching furniture.
The times of the matching three-piece suites and fully coordinated furniture are long gone. Homes have evolved and are used in a more flexible and multi-purpose way than ever. The current trend towards mixing and matching furniture styles, colours and materials is definitely here to stay.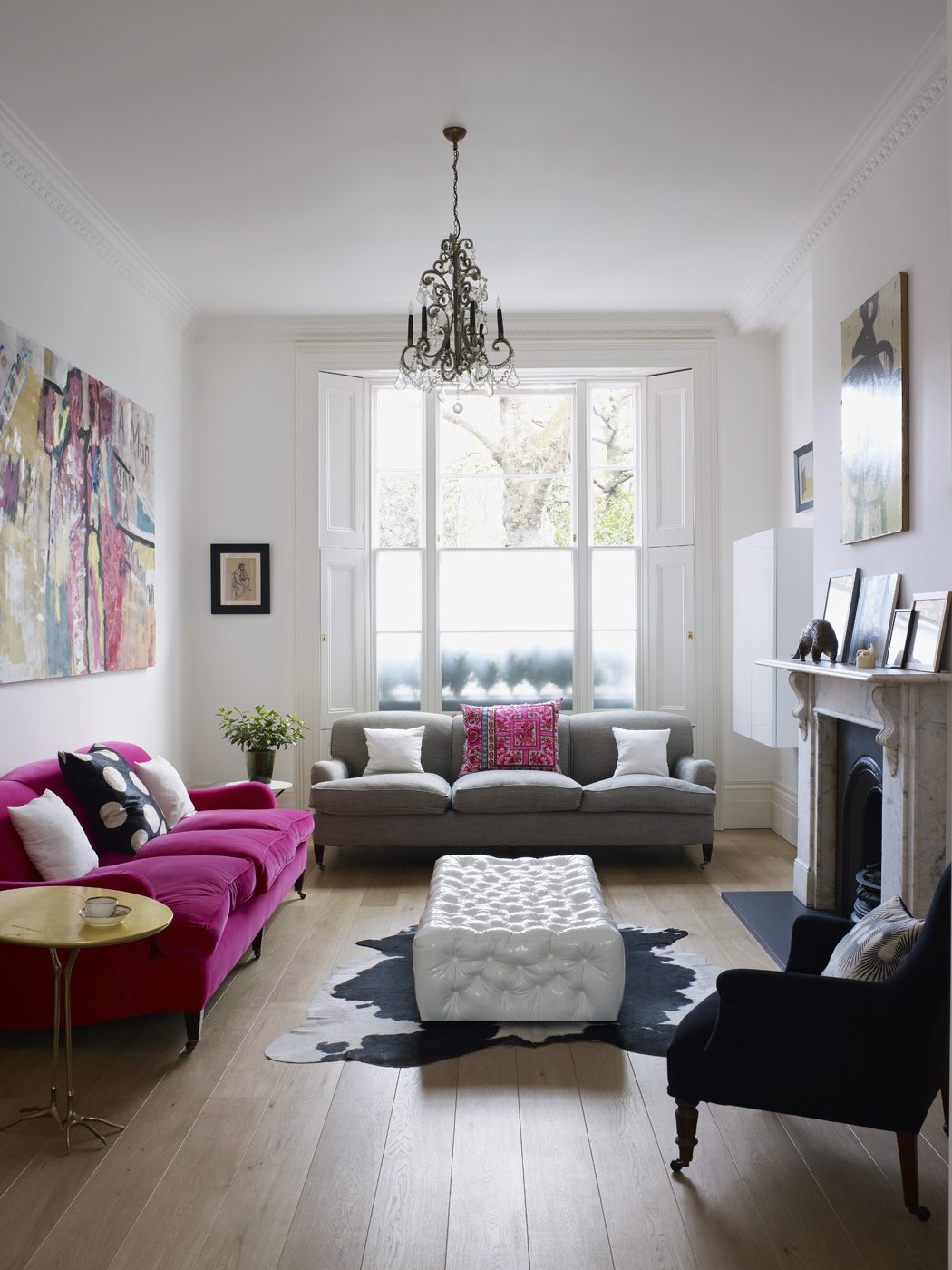 How to do it in your home:
Ditch the outdated idea of ordering all of your furniture in one place and think about combining different styles, colours and fabrics. Incorporate different textures and materials, add fun and surprising elements and be more daring with your colour choices.
The easiest and safest way to start creating an eclectic interior is by combining different finishes and textures. Don't feel like everything always has to match - it's all about having fun with your space and letting your own personal style develop over time.
Make the most of period features.
If you live in an old property you may still have some period features. Particularly in the 60's and 70's covering up or even removing original period features in older homes was popular but if you're lucky enough to still have original mouldings, cornicing or fireplaces it's now all about making the most of them. They add so much character to a room and can easily be the central feature of your space.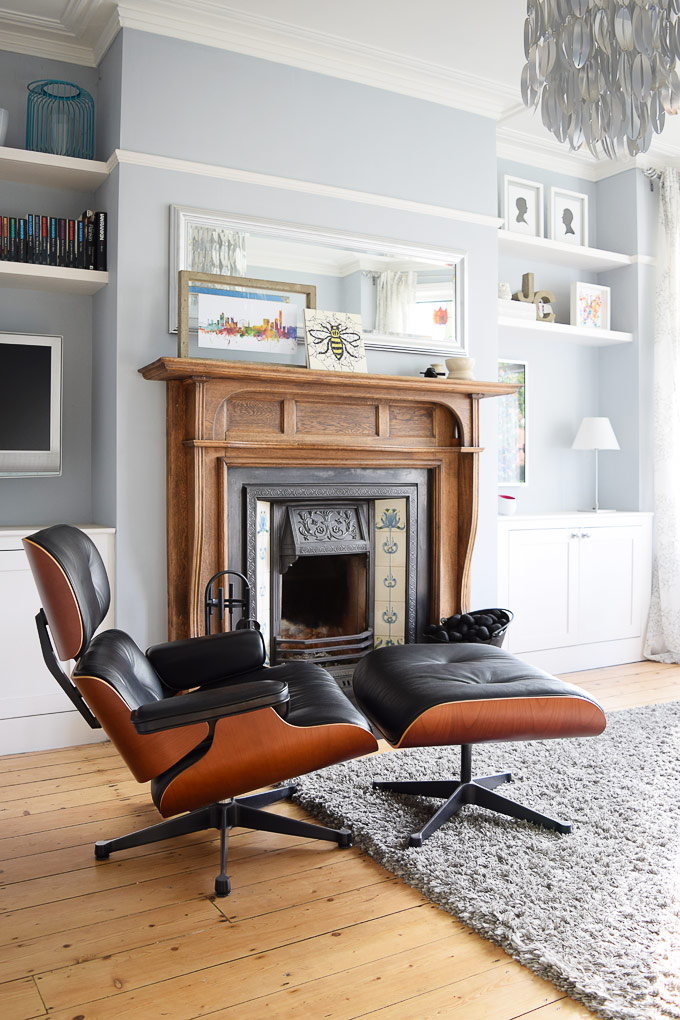 How to do it in your home:
If you live in an older property you may find that you still have original panelled doors hidden under boards or period fireplaces that have been boxed in. All of these features are fairly easy to restore. Doors can be dipped to remove decades of paint and fireplaces can be stripped and polished. And if you don't have any features left? Well, add them! There are many reclamation yards and specialist antique shops selling reclaimed products and they can advise you which type of feature will suit the period of your home.
The Design Chaser / Little House On The Corner / Sfgirlbay by Louis Lemaire / Cosas de Palmichula / Little House On The Corner